It's tradition here at Living Unabridged to share a "not just books" idea post for the book lovers on your Christmas list.
You can see the Book Lover's Gift Guides for:
It's getting harder not to repeat myself but, I'm going to try!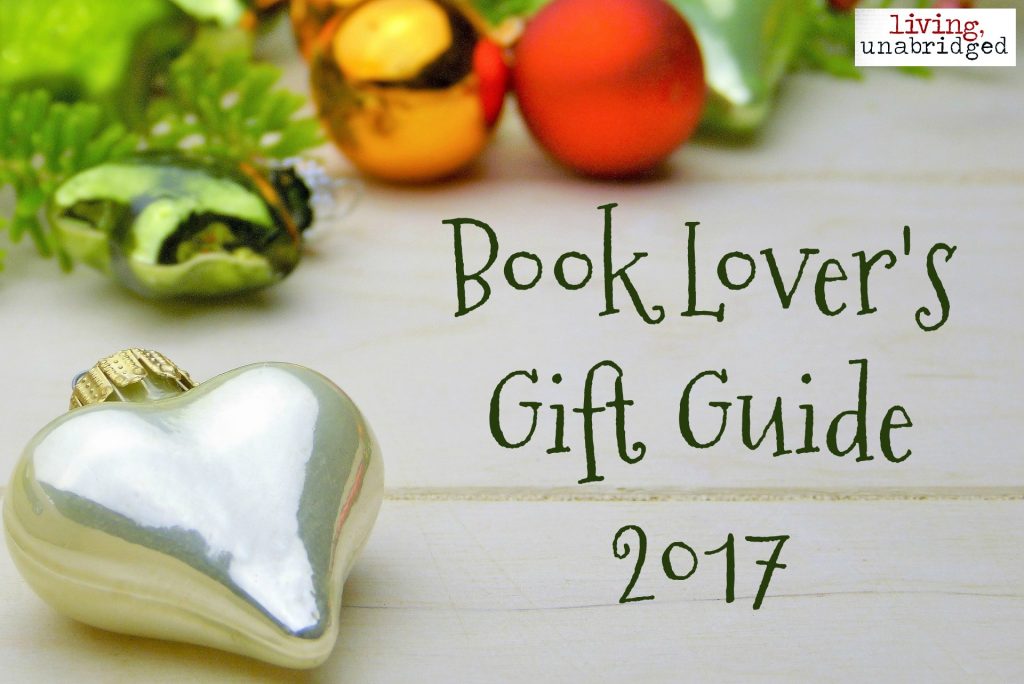 Book Lover's Gift Guide for 2017:
Book Apparel
A Day Without Reading T-Shirt

Bookmark – You Mean Quitter Strip? T-shirt

My Weekend is All Booked T-shirt (I LOVE this one!)

Straight Outta the Library T-shirt
Bookish Gifts for Men
I also love this library tie I saw on Etsy. (Not an affiliate link)
Law Offices of Atticus Finch t-shirt
Old Books Cufflinks (I believe these are slightly different than the ones I shared last year…)
Bookish Gifts for Women
Harry Potter earrings. I have my eye on these for one of my daughters. (Shhh…)
Composition Book Earrings. (Great for a teacher gift, maybe?)
Gifts for Babies and Children
Little Golden Books Shy Little Kitten bodysuit (for infant)
Eric Carle umbrella. I may have shared this before, but it's just so cheerful and perfect for a rainy day!
The Very Hungry Caterpillar toddler socks
Don't Let the Pigeon Drive the Bus t-shirt
Bookish Gifts for Anyone
Dashboard Shakespeare (or action figure Shakespeare)
I Solemnly Swear I Am Up To No Good umbrella (for the Harry Potter fans on your list!)
So Many Books, So Little Time bookends
Map of Middle Earth Woven Throw
You Shall Not Pass Doormat (made me laugh!)
Remember bookplates? This stamp set is a fun update on the classic.
Books and 2018 Calendar all on one mousepad.
Book Lover's Page a Day 2018 Calendar.
Reading Women 2018 Fine Arts Calendar. (Serves double duty because the images can be used again for picture study!)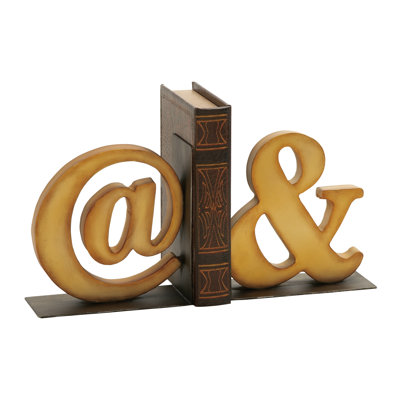 Baronne Book Ends
from: Wayfair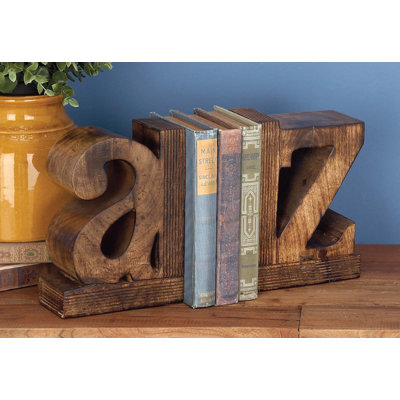 A to Z Book Ends
from: Wayfair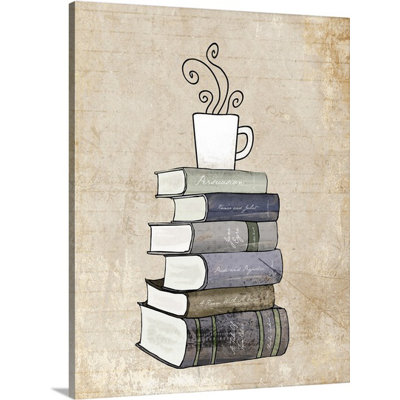 'Books And Coffee Print' by Amy Cummings Graphic Art on Wrapped Canvas
from: Wayfair
Read More Books Print. The book lover in your life probably doesn't need this encouragment, but…
Happily Ever After Pillow Cases
Book Wreath from Hymnal pages. I love these and I've made my own. (Honestly, it's not displayed right now because I'm afraid it would be destroyed.)
Book Letter Minis
Letter Board. I actually asked for a letter board for Christmas. Perfect for sharing favorite book related quotes!
Favorite Places to Shop for Bookish Gifts:
Amazon, of course.

And Amazon Homemade:

Etsy (And I especially love supporting people I know who have their own Etsy shops)
Library Gift Shops
Thrift Stores
Bookstores (yes, the brick and mortar type)
Do you have a non-book gift suggestion for people who love books?

Posts may contain affiliate links. See my disclosure policy if you have questions about this. If no images appear on this post, you may need to disable an ad blocker on your browser. If you enjoyed this post, please consider sharing it on your favorite social media sites.