As an Anglophile and History Buff, I've told you before about my love of Winston Churchill. I've already shared some of my favorite Winston Churchill inspiration for homeschoolers.
Today, I'm going to share a quote that I read in Max Hasting's The Secret War. Because it made me laugh. And because there is so much truth in the humor: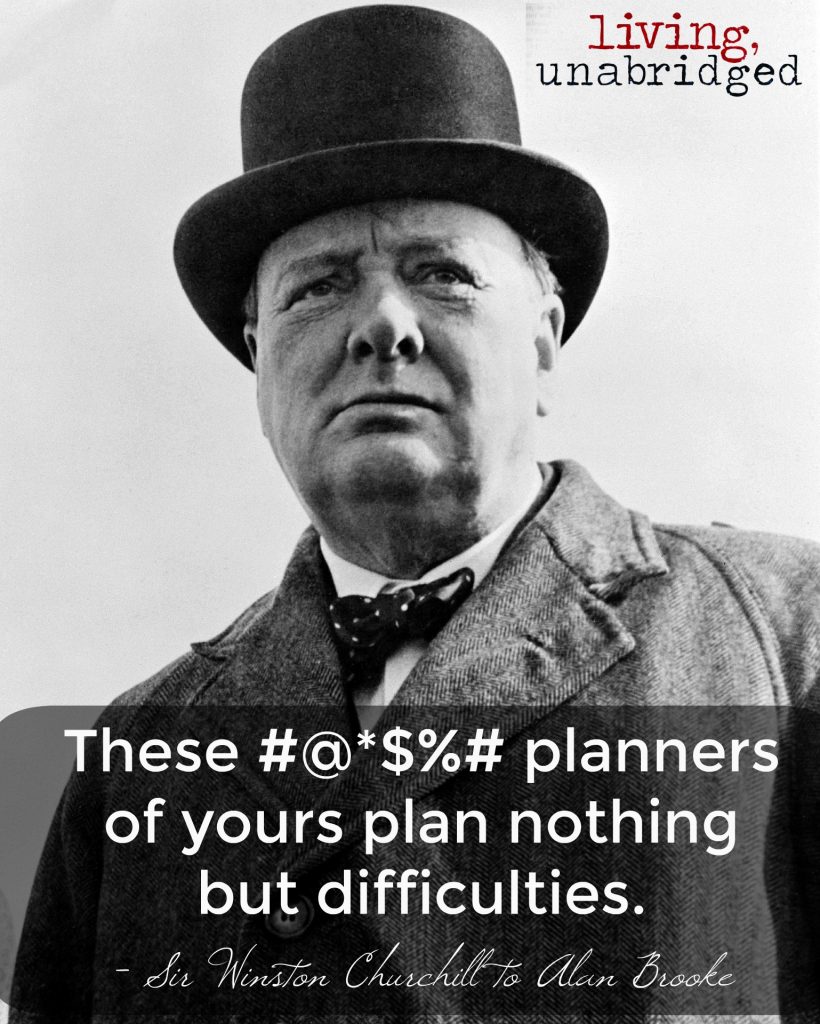 You can see how an idealist like Churchill would be annoyed by difficulties. As a homeschool mom of six, I can sympathize.
I love to make plans. I love schedules, on paper. I love lists of things to complete during a school year.
And then there's reality.
Some difficulties that are sure to come up this year:
I will be tired. My kids will be tired. We will have conflicting obligations. We'll lose something, probably more than once.
The baby will take something apart. Our preschooler will yell and interrupt our studies. The learning-to-read student will forget everything about phonics that she learned the previous week. An absent minded child will, yes, forget her things, again. The perfectionist child will redo worth that was adequate already. The oldest child will be overwhelmed by how much there is to do in so little time.
More than one person will cry. And more than one mess will be left, despite best efforts to tidy up. More than once I will look around and wonder if all this struggle matters.
It does.
I just need to plan for difficulties.
I can't plan them away, but I can inoculate myself from some of the surprise and frustration that they're happening.
Planning matters.
(See, even humorous quotes can be inspiring, when they strike you a certain way.)
Now on to the books:
Recently Finished
Dust of Life is a slim, but poignant look at Vietnamese-American children left behind in Vietnam when the Americans evacuated. This is not a long book, but it is heart-breaking at times.
The Plantagenets is fabulously readable, lengthy, and even handed history. Highly recommended for History buffs in general, English history or medieval times in particular. I've seen this compared to Game of Thrones, but honestly, I prefer this to that. I may add this to my oldest daughter's required reading for this year. (We're doing Middle Ages for our History studies.)
Recently Added
Everyone Brave is Forgiven is apparently the WW2 novel "everyone" is talking about this year. I'm more than 1/2 through and I'm not really loving it. The main female character hasn't grown on me, the dialogue seems forced (and not as funny as the author seems to think it is), it repeatedly uses racial slurs (understandable for the times, I guess, but I'd rather they be alluded to instead of spelled out), and it's, quite frankly, gross in several instances.
That said, I'm still going to finish it and there is a spark of something in the writing that I find interesting.

Radio Girls is a novel my library recommended to me based on past books I've liked. I haven't started it yet.

The Long Weekend is a new nonfiction look at England between world wars. Haven't started yet.

Garth Williams, American Illustrator: A Life is a new biography of one of the most prolific American illustrators. (Seriously, he illustrated nearly all my childhood favorites!)

The Astronaut Wives Club jumped into my bag at the library. Because, clearly, I have so much time for new books in my stack. (WHY do so many of my holds come in at the same time?!)
Current Read Aloud
Back to real life after vacation means we're back to Five Children and It as our bedtime read aloud.
In our morning read alouds we've just about given up on Augustine Came to Kent. It's not grabbing us and I suppose it's just as well since I have some reservations about the history of it anyway.
While we wait for our school year library holds to come in I started on the story of Beowulf out of our own copy of The Golden Treasury of Myths and Legends.
Current Book to Review
I received a copy of Uninvited by Lysa TerKeurst from BookLook Bloggers to review but I haven't started it yet. (Oops.)
Current Kindle Deals
Not a Fan is currently $1.99. I haven't read it but I have friends who recommend it.

The Entitlement Cure is also still $1.99. I HIGHLY recommend this one.
What are you reading now? Have any quotes caught your eye lately?


Linking up with: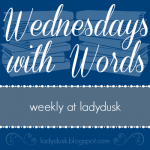 Posts may contain affiliate links. See my disclosure policy if you have questions about this. If no images appear on this post, you may need to disable an ad blocker on your browser. If you enjoyed this post, please consider sharing it on your favorite social media sites.