In an effort to clear my shelves before our big family trip, I finally finished up Leland Ryken's A Christian Guide to the Classics. It wasn't lengthy or hard to read, but I just hadn't felt any urgency to finish it before now.
Books ABOUT books really deserves its own post here on Living Unabridged (someone remind me to do that sooner rather than later), but I don't have time just now. One of my favorite things in Ryken's book was all the quotes from authors about books and reading. Including this one from C.S. Lewis that I'm sure I've seen before: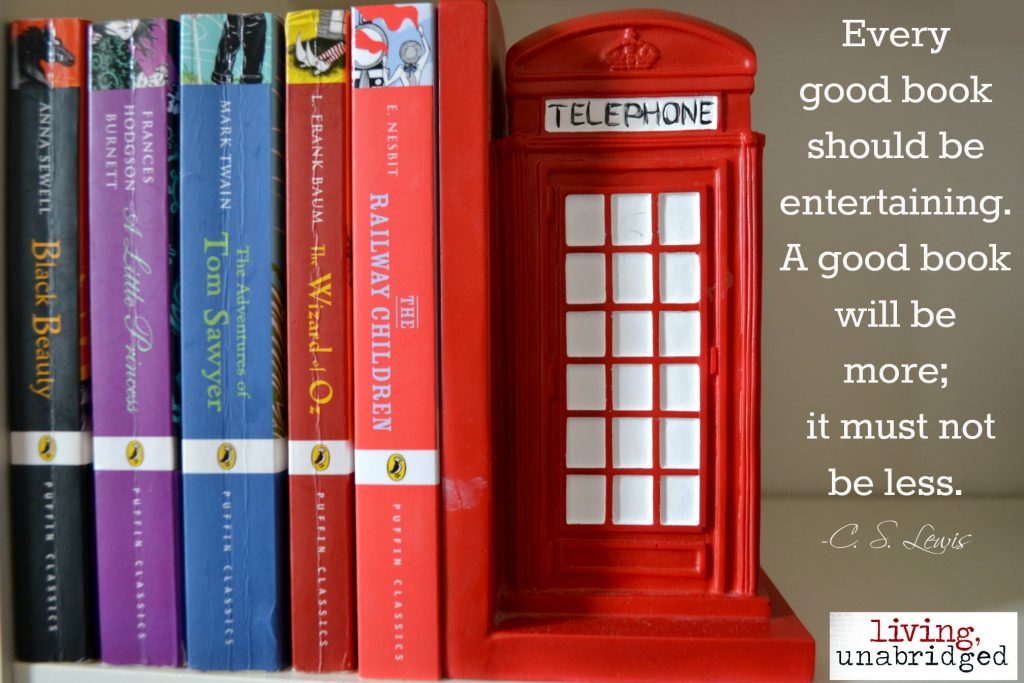 Why do we think it's bad if a book is entertaining? We have this concept that a book must be dull and difficult to be "good for us". Lewis disagreed, Ryken disagrees, and I am happy to find myself in such good company.
And yes, there may be parallels to diet. The more good stuff we eat, the more we like it.
Anyway, as I said: lots of thoughts for another time.
(Side note: that image above is part of our Puffin Classics collection. If you'd like to see more of our bookshelves check out: Full Shelves, Happy Life.)
Recently Finished
Ryken's book is the only book I finished in the last week. I also returned most of my reading stack to the library for two reasons.
1.) I don't want to rack up fines while we're away.
2.) We bought four sacks full of books, movies, and audio books at our library sale last week. Reading through some of this haul will be enough to keep me busy for awhile.
Recently Added
Four major bags of books, movies, and audiobooks. Be sure to find me on Instagram since I'll be sharing some of these finds there. Many of these were for the kids, but I also found some great things for my own collection.
Current Read Aloud
All the girls are enjoying Pollyanna. And the iBoy keeps sneaking in to listen too. (This is probably more about trying to stay up later than it is desire to listen to a story.) I haven't read this in years, and once again I'm reminded how much richer the source material is than the movie. (But I still love the movie too!)
Most mornings (not all, because: SUMMER) we're reading Famous Men of Rome, Galen and the Gateway to Medicine, and a picture book selection that corresponds to our Ancient History study.
Current Book to Review
My copy of Give Your Child the World arrived from BookLook Bloggers. Another book that belongs in my "Books About Books" round-up!
Current Kindle Deals
There honestly aren't that many deals jumping out at me right now.

Boundaries by Cloud and Townsend is $2.99. That's not the best price I've ever seen, but it's not a bad deal.
Don't forget that Father's Day is Sunday! On Monday I shared a list of favorite fictional fathers and I'd love to hear your additions to my list.
What are you reading now?





Dover is also running a free shipping special until June 20: Free shipping on orders of $25 or more. That's better than Amazon's current shipping situation (unless you have Prime.)


Linking up with: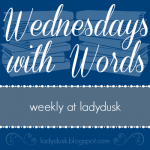 Posts may contain affiliate links. See my disclosure policy if you have questions about this. If no images appear on this post, you may need to disable an ad blocker on your browser. If you enjoyed this post, please consider sharing it on your favorite social media sites.