Sometimes what I'm reading to the kids and what I'm reading myself seem to connect and mesh. The girls and I are about to finish Pollyanna and this quote jumped out at me (and therefore into my commonplace book):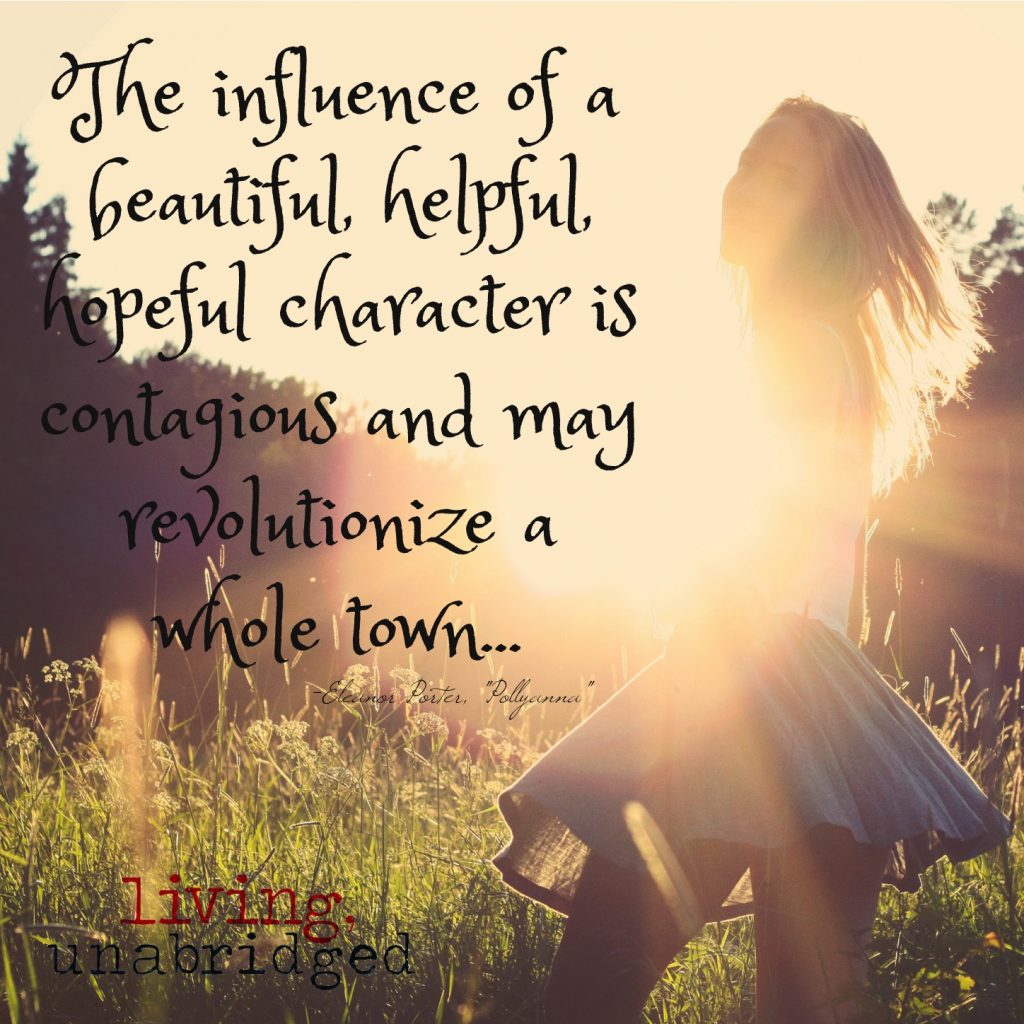 This comes from a section of the book where Pollyanna has been encouraging Reverend Ford and he is considering her words and reading a church paper. Which is where this next bit (falsely attributed to Abraham Lincoln in the movie) comes in:
When you look for the bad, expecting it, you will get it. When you know you will find the good – you will get that…
That alone is plenty to chew on but when you add what I've been reading in Yuval Levin's book, The Fractured Republic and the quotes that I've been adding to my commonplace book from that, well. Deep Thoughts, indeed:
…social conservatives often incline not to speak in ways that seek to appeal, but rather in ways that seek to lament. They have been much clearer about what they are saying no to than what they are saying yes to…They therefore speak of what is lost more often and more forcefully than of what might be gained.
and again:
Because the larger culture has drifted away from the traditional norms of family life…mere persistence in those norms is becoming a countercultural statement…
Christians (and conservatives in general, to some extent) are reading and discussing being radical, or fighting (possibly losing) a culture war. And I don't necessarily disagree with some of those authors or thoughts. But what if living beautiful, helpful, hopeful lives where we're determined to say "yes", but only to what is truly worthy and good…what if that is the kind of "radical" we need to be?
Parents, take heart: dedicating yourself to the raising of beautiful, helpful, hopeful characters (and yes, some of our children may be "characters" more than others *smile*) IS your countercultural revolution.
Spouses: staying married to your spouse is countercultural.
I could go on.
But I won't, because you get the idea. And anyway, you should probably just read Eleanor Porter or Yuval Levin, because they say it better than I can.
Recently Finished
Lots of reading happening here, but very little finishing…
Recently Added
Max Hastings is one of my favorite WW2 Historians, so I'm appreciating his latest: The Secret War: Spies, Ciphers, and Guerillas 1939-1945. Hastings' style is quite readable and his research and analysis are superb. Haven't finished yet, but I highly recommend it if you're interested in history, WW2, spies or the like.

My book ordering trigger finger was a bit itchy last week and I ordered this massive book that I now doubt I'll have time to finish…

I have wanted to read Daughter of Empire for a while now but I kept forgetting to order it. So in my library book ordering spree I finally remembered to add this one.

My library website suggests books for me based on other things I've read and this 2016 release does sound like something I'd like to read, so it's in the stack. (But again, I have no idea when I'm going to finish all this)

I ordered Total Truth by Nancy Pearcey a while ago but it just now came in. Great timing, right?

Vitamin N by Richard Louv is another 2016 release that I've wanted to read since I first heard about it months ago that I just picked up this week. SO MANY BOOKS, SO LITTLE TIME.
Current Read Aloud
Pollyanna is wrapping up. This has been one of our all-time favorite read alouds, I think.
Some recent picture books we've read to the younger set:

The iBoy is into trains in a big way right now.

Next to You is a picture book guaranteed to make you say, "Awwww…"

Painting Pepette is a lovely book about artists in Paris in the 1920's.
Not a read aloud and not a 2016 release, but my kids are devouring it right now:


We're on our summer schedule (light academics: reading and math only) but the fact that they're reading this for fun makes me ridiculously happy.
Current Book to Review
I still owe a review of Give Your Child the World.
Current Kindle Deals
There may have been some deals yesterday for "Prime Day", but we don't have Prime so I didn't pay attention. And nothing is jumping out at me today. Please share in the comments if you know of a great Kindle or ebook deal going on right now.

Don't miss Dover's Summer Clearance – up to 75% off their already fantastic prices. Dover is a great way to build your personal library!
Linking up with: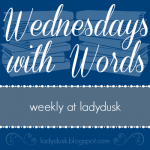 Posts may contain affiliate links. See my disclosure policy if you have questions about this. If no images appear on this post, you may need to disable an ad blocker on your browser. If you enjoyed this post, please consider sharing it on your favorite social media sites.