This quote about successful living is one of my new favorites from the highly recommended How Dante Can Save Your Life: The Life-Changing Wisdom of History's Greatest Poem
by Rod Dreher.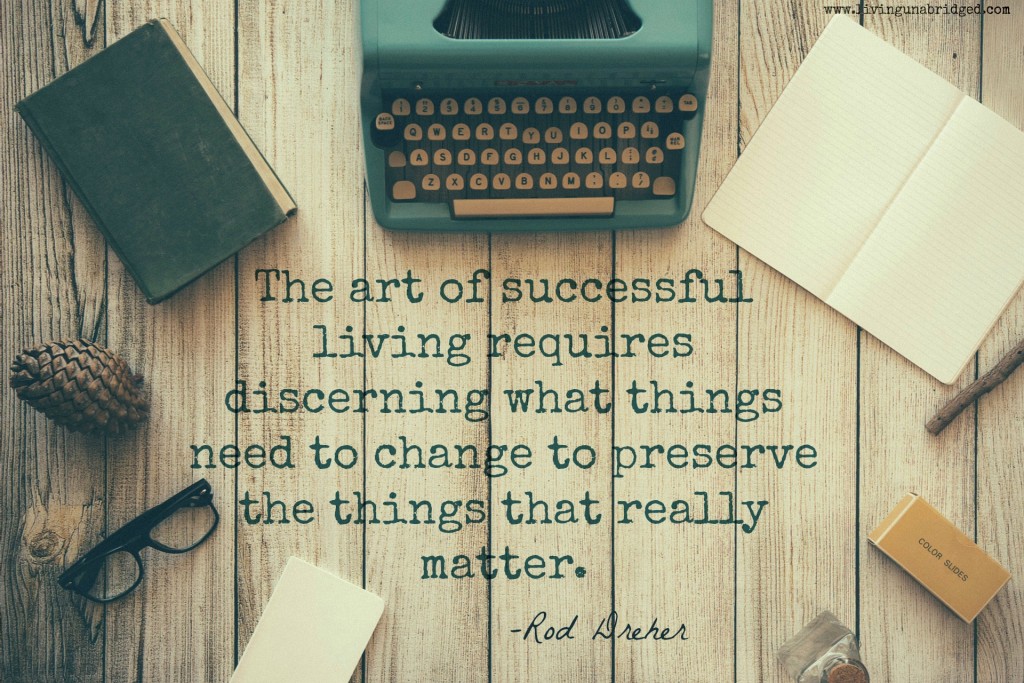 How Dante Can Save Your Life is one of my "must reads of 2015", possibly the best book published in 2015 I've read so far this year.
What I'm Reading Now: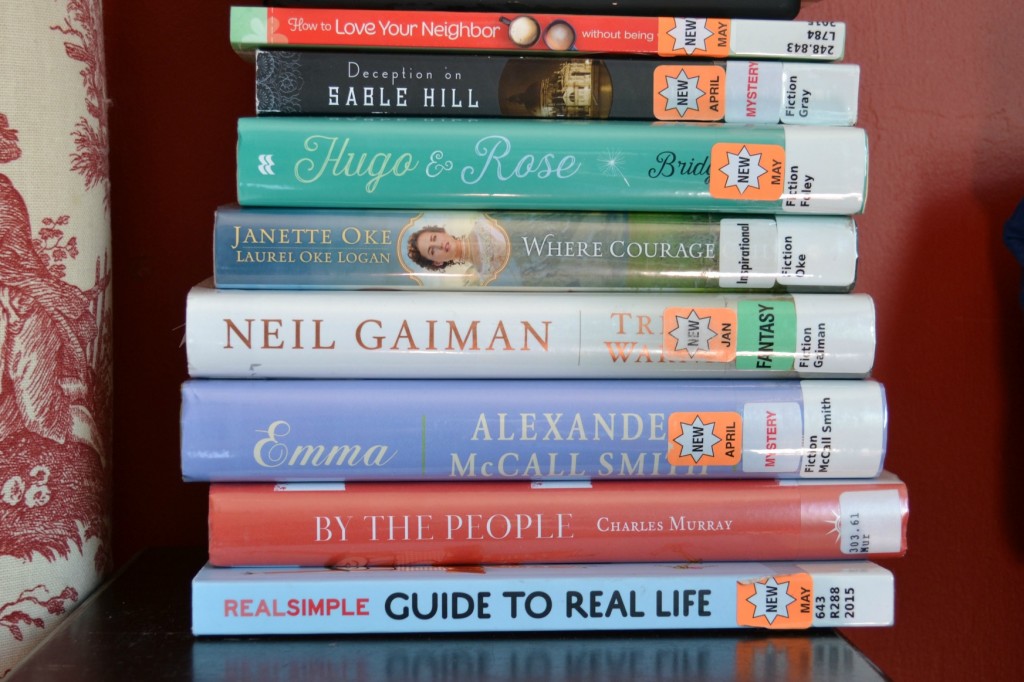 Still a steady diet of mystery or series fiction (mostly on my Kindle).
Recently added:
Emma: A Modern Retelling
by Alexander McCall Smith. I'm practically required to read this one, considering it blends two of my favorite authors (Austen and McCall Smith).

Where Courage Calls (Return to the Canadian West) (Volume 1)
by Janette Oke and Laurel Oke Logan. I haven't read any Christian Fiction (as such) in a while but Janette Oke is comfort reading from my younger years.
I stumbled on this new(ish) series at the library and picked the first book up for nostalgia's sake.

Hugo & Rose: A Novel
by Bridget Foley. The set-up for this new novel is intriguing.
Recently Finished:
The Copenhagen Connection
by Elizabeth Peters. Over the top characters, setting, and plot. Fun for fans of Peters to see her less polished efforts (as compared to the Amelia Peabody series).

Devil May Care
by Elizabeth Peters. Pretty much the worst Peters' novel I've read. Completely over the top in plot and characters.
The constant jabs at organized religion and conservative politics are unnecessary and petty. Maybe she was in a bad mood when she wrote this one? (It couldn't have taken her more than a week. It's really not polished or up to her usual standards.)
Ah well, every author is entitled to a few misses, especially an author as prolific as Michaels-Peters-Mertz (the author's real name was Barbara Mertz but she wrote under two different pseudonyms).

The Water Room (Bryant and May, Bk 2)
Series mystery by Christopher Fowler. I actually liked this one better than the first in the series.
The mystery really takes a back seat to the tale of London's underground or forgotten rivers (which I find fascinating). Rather too many comments about "global warming" for my taste, but that didn't detract too much from the story.
Like I said, my attention span isn't good for much more than mysteries or easy fiction right now. (Have I mentioned the Baby Boy isn't a great sleeper?)
Current Read Aloud:
The younger crowd are listening to a stack of picture books (the summer reading program is in full swing) each evening but I don't have time to compile all those titles right now.
Current Book to Review:
Not accepting books for review just yet.
Kindle Deals:
A Bundle of Joy: Six Books On Christian Happiness
This set from David Murray looks inspiring. ($2.99 for Kindle right now.)

Anxious for Nothing: God's Cure for the Cares of Your Soul
by John MacArthur. Only $0.99 right now. I haven't actually read this one, but for $0.99 it's not much of a risk.
Posts may contain affiliate links. See my disclosure policy if you have questions about this. If no images appear on this post, you may need to disable an ad blocker on your browser. If you enjoyed this post, please consider sharing it on your favorite social media sites.