We did our best to have a "back to routine" week, resetting ourselves after the holidays and a lot of traveling. Instead we had to struggle with even basic things while various family members fought off cold symptoms. Several of us spent at least one day this week in bed. No one was sick enough to need a doctor, but feeling feverish and achy is not conducive to schoolwork or housework getting done, obviously.
Anyway, I think we're on the mend now, so fingers crossed for next week being a "normal" week. (She said with tongue firmly in cheek.)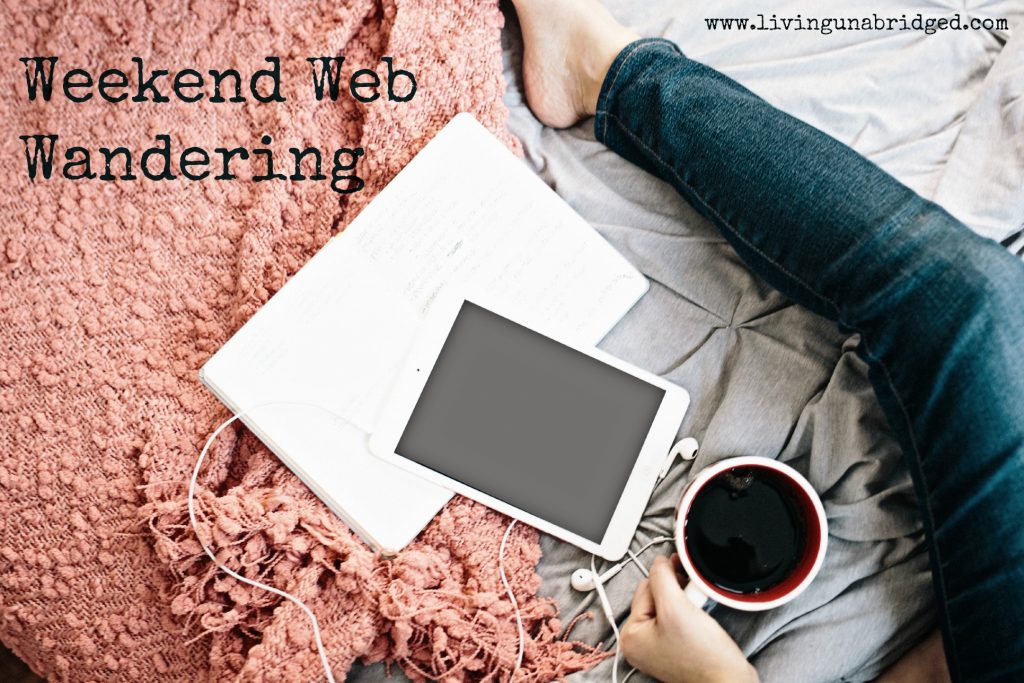 Learning
Living
Loving
This week:
Last year on Living Unabridged:
What caught your eye this week?

Posts may contain affiliate links. See my disclosure policy if you have questions about this. If no images appear on this post, you may need to disable an ad blocker on your browser. If you enjoyed this post, please consider sharing it on your favorite social media sites.