My reading diet lately has been the equivalent of comfort food: unchallenging, quick reading that I can easily set aside when someone needs me or I fall asleep (both are equally likely scenarios).
Good thing I have inspirational quotes stockpiled in my commonplace book. Here's another favorite from Rod Dreher's How Dante Can Save Your Life: The Life-Changing Wisdom of History's Greatest Poem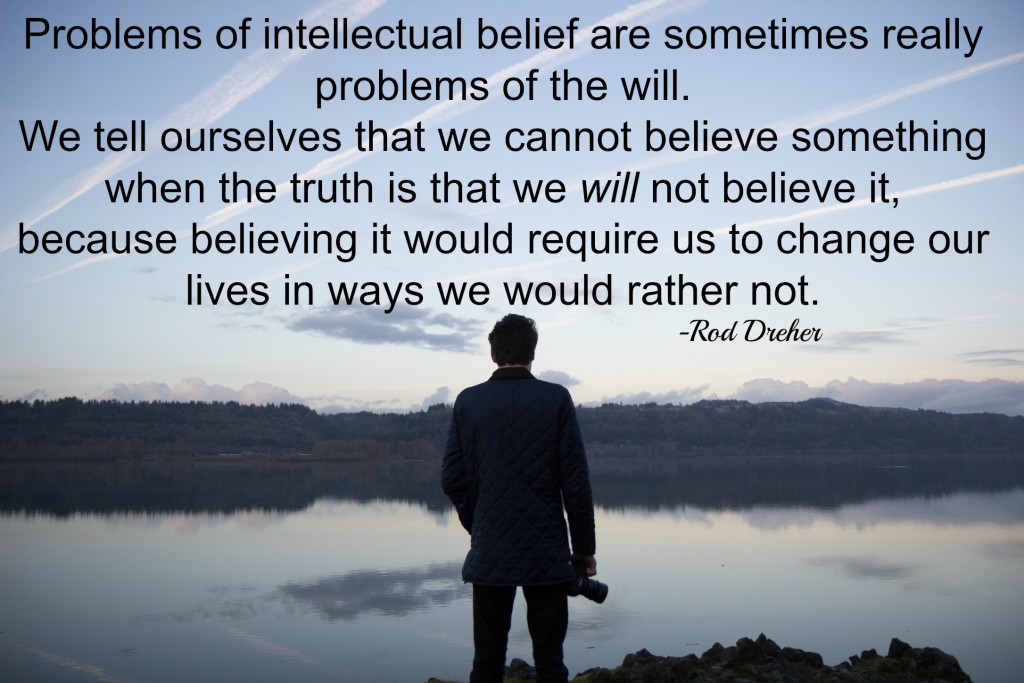 What I'm Reading Now: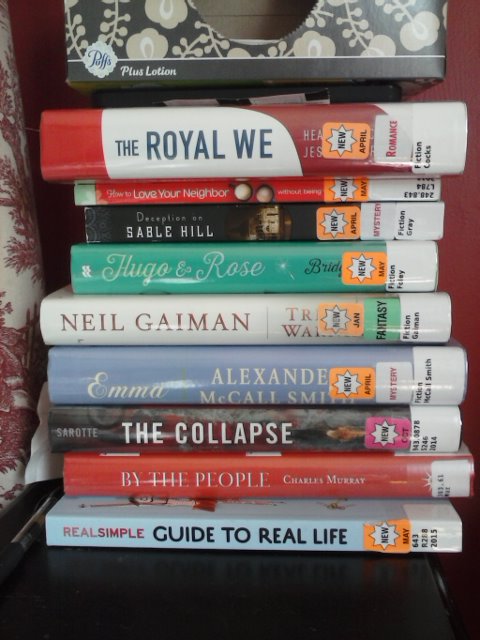 Recently added:

The Royal We
by Heather Cocks and Jessica Morgan. I had really been looking forward to this one: two witty bloggers writing a book about the (fictionalized) British monarchy. Unfortunately, I'm really not loving it so far. The main character hasn't grown on me at all and I think the book itself needed tighter editing. I'm not tossing it out yet, but my expectations were probably too high.

The Collapse: The Accidental Opening of the Berlin Wall
by Mary Elise Sarotte. My last couple attempts into more serious nonfiction reading have been failures but maybe this book will be the turnaround.
Recently Finished:

Seventy-Seven Clocks: A Peculiar Crimes Unit Mystery
by Christopher Fowler. "Peculiar" doesn't even begin to describe this one. This is labyrinthine, demented, and ultimately, ludicrous. Mysteries can be bizarre or twisted, but they have to be true to their own universe and this is just a hot mess.

The Girl with the Dragon Tattoo (Millennium Series)
by Stieg Larsson. Speaking of hot messes: this book is what happens when you combine the IKEA catalog, mind-numbing business and legal matters, flat but cliched prose and then punctuate it with scenes of the grossest brutality and depravity you can imagine. Not recommended. (I find it hard to believe that people who don't usually read long books actually sent this one to the top best seller lists all over the world.)

Peril at End House: A Hercule Poirot Mystery
by Agatha Christie. This one is classic Christie: interesting characters, twisty plot.

The Big Four: A Hercule Poirot Mystery
by Agatha Christie. This one doesn't hold up as well. It's more like Christie was trying to be Buchan or Allingham with their improbable spy plots.

The Master of Blacktower
by Barbara Michaels (AKA Elizabeth Peters / Barbara Mertz). I think this is one of the first novels Michaels/Peters/Mertz published (this one is from 1966). It has all the familiar elements: strong heroine, mysterious man, and a cat with personality to spare. This gothic tale (set in the isolated Scottish highlands in 1853 or so) isn't as finely crafted as one might wish, but it is good fun and shows what a talent M/P/M had even at the beginning of her writing career. My main complaint was how terribly abrupt the ending was.
Current Read Aloud
Still working on More All of a Kind Family
Current Book to Review
Not accepting review copies yet. Right now I think I'm planning to start back in August.
Kindle Deals
Nothing is really jumping out at me. If you know of a good Kindle deal, please share it in the comments.
What are you reading now?
Linking up with: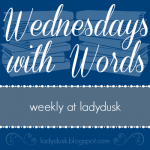 Posts may contain affiliate links. See my disclosure policy if you have questions about this. If no images appear on this post, you may need to disable an ad blocker on your browser. If you enjoyed this post, please consider sharing it on your favorite social media sites.