Today we're celebrating the iBoy's 2nd birthday. We're keeping things fairly low-key (nothing Pinterest worthy happening here, in other words), but if it had a theme you might say it's a peanut butter party. We usually let the older kids choose their birthday dinner menu. If the iBoy were capapble of expressing such a complex thought, PB&J would definitely be his choice (along with bananas). So, I hope our friends and family like peanut butter.
Now for the links!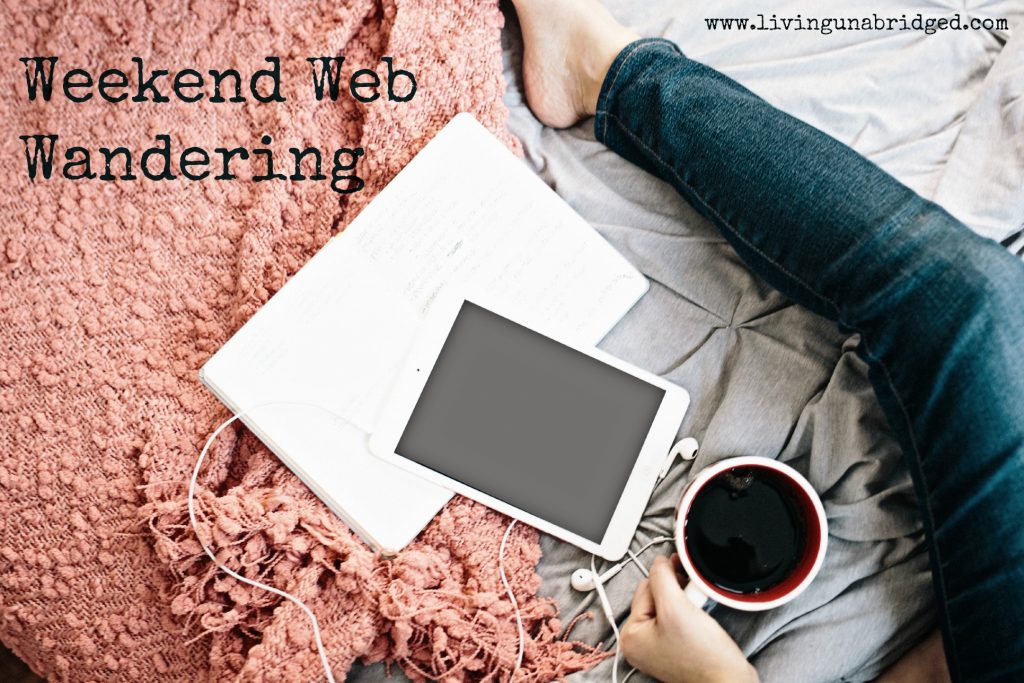 Learning
Living
Loving
And finally, the royal baby has arrived: Baby Cambridge's Birth Is Announced at Buckingham Palace. Prince George now has a baby sister. No name has been announced as of this post, but Alice is the Hot Favorite Among Those Taking Bets. Right now, I'd just like to add that I'm thankful I won't have reporters and photographers camped outside our hospital of choice when our baby arrives, or people taking bets on what his name might be. (Although my husband went to the bank yesterday and the teller asked him, "Have you named the baby yet?" The BANK TELLER, folks. Not even remotely a close, personal friend of ours, although I guess my husband has become a familiar sight in their branch.)
Here at Living Unabridged this week we looked at April in Review (including a few quick movie reviews) and I shared my Homeschool Likes and Dislikes.
What caught your eye this week?
Posts may contain affiliate links. See my disclosure policy if you have questions about this. If no images appear on this post, you may need to disable an ad blocker on your browser. If you enjoyed this post, please consider sharing it on your favorite social media sites.