How did your January go? We had snowed in days and days where it felt like spring. We had a few lazy stretches and a few days where we weren't sure how we'd fit everything in. (Spoiler: we managed.)
And we celebrated my husband's birthday. No big party this year. We had cupcakes with the kids. And last night we went to a new to us restaurant and to a special art exhibit. (Which is how you know we were celebrating his birthday and not mine. I would choose an antique mall or thrift store.)
Anyway, good times! And I hope your January has been the same.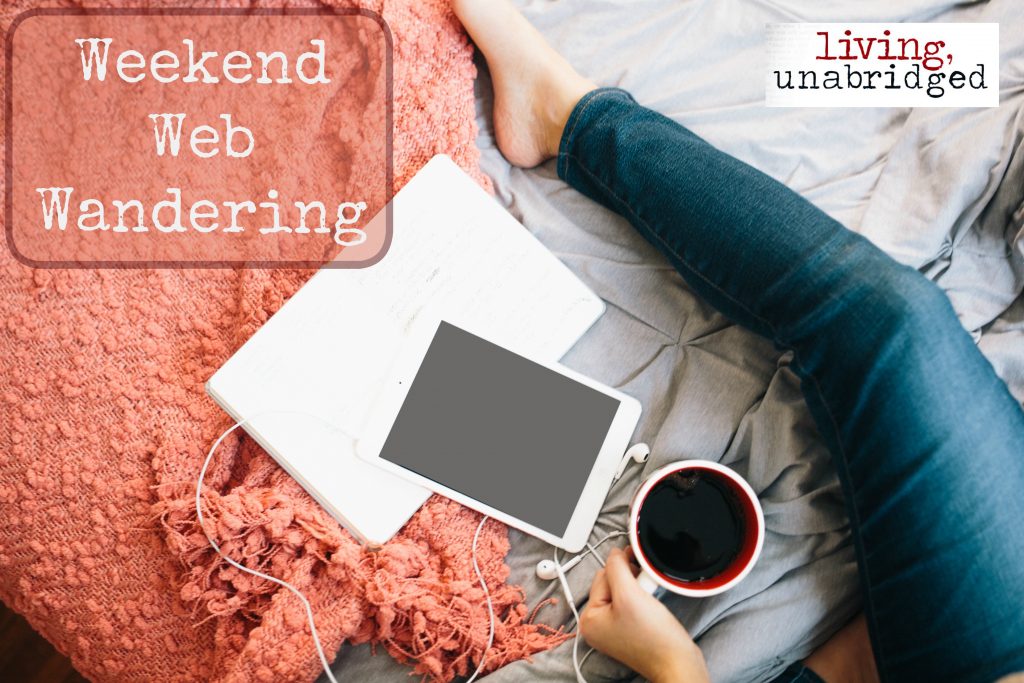 Learning
Living
Loving
From Living Unabridged
This month: Reading Isn't Just for the Rich
One year ago: INTJ – Knowledge Collecting
Two years ago: Teaching Ancient History
Three years ago: 15 Tips for Keeping Warm This Winter
What We've Watched This Month
We're enjoying a gift subscription to Netflix. This month we binged all the available seasons of Shetland. (This is an Amazon link to seasons 1-2. Netflix has season 3 as well.)
After that we watched all of Paranoid. It was twisty.
Of the two, I highly recommend Shetland. But you may want to watch with subtitles because those Scottish accents can be tricky. My husband and I watch a LOT of British shows but we both asked each other at least once an episode, "What did he / she just say?!"
We also got around to watching Wonder Woman. (My verdict: pretty good but not quite up to the hype.)
What caught your eye this month?



Posts may contain affiliate links. See my disclosure policy if you have questions about this. If no images appear on this post, you may need to disable an ad blocker on your browser. If you enjoyed this post, please consider sharing it on your favorite social media sites.