It's a gloomy, somewhat rainy Saturday here. We've had a week of cold days, but I'm thankful most of them were sunny. Also this week: celebrating Pi Day (with pies, of course), corned beef for St. Patrick's Day (we're not Irish, but the entire family loves corned beef anyway), and then we went out with my grandparents to help celebrate my grandpa's 80th birthday.
So, it's mostly been a good week. But I've also saved a lot of linkage for you so let's get to it: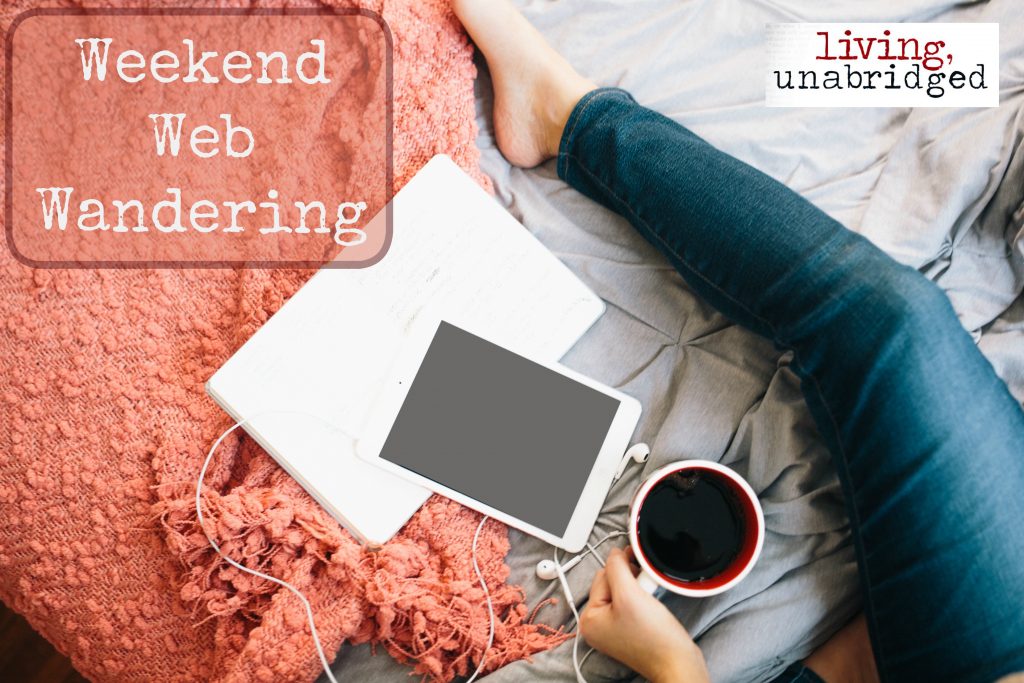 Learning
Living
Loving
From Living Unabridged
One year ago: Learning About Music with Zeezok Music Curriculum
Two years ago: Enjoy the Journey: Flexibility in Homeschooling
What caught your eye this week?
Here's a fantastic new resource from Mystie that all you Myers-Briggs Mamas are going to want to check out. (But even if you don't know what Myers-Briggs is you will find this a great help!)

Posts may contain affiliate links. See my disclosure policy if you have questions about this. If no images appear on this post, you may need to disable an ad blocker on your browser. If you enjoyed this post, please consider sharing it on your favorite social media sites.