I loved this passage from Elizabeth Goudge's A City of Bells
: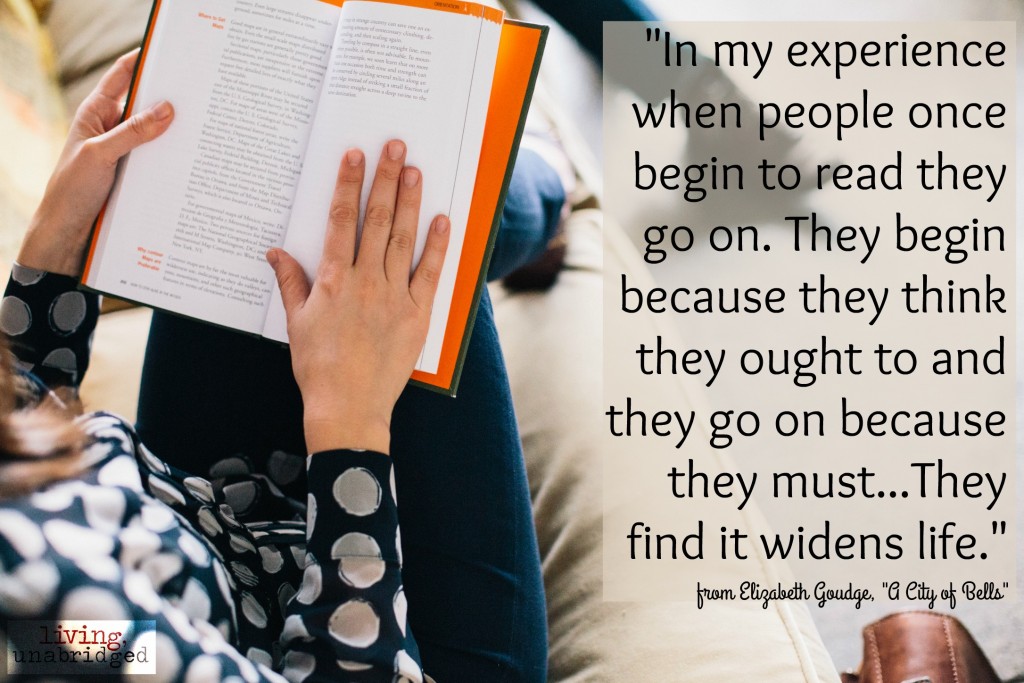 these words are spoken by the grandfather character and he goes on to say:
We're all greedy for life, you know, and our short span of existence can't give us all we hunger for, the time is too short and our capacity not large enough. But in books we experience all life vicariously.
Now, as a Christian I believe my that current existence is too short because no matter how long we live, it isn't long enough. We are created to be eternal beings. So I know that this life is just the first act, and there is so much more to come, but it still helps explain why I love to read.
Anyone who loves books and reading is saying that a narrow existence is not enough. We pick up a book (or books), we widen our lives, and we read because we must.
Recently Finished
You Are Not Special: … And Other Encouragements
by David McCullough, Jr. A much needed corrective. McCullough (yes, son of that David McCullough) is a witty writer and this never feels mean spirited. Parents probably ought to read this just to understand the pressure cooker we've created for our teens. ("Conform but stand out!")
Quotes from this one will undoubtedly show up in a future WoW post.
Recently Added
Symphony for the City of the Dead: Dmitri Shostakovich and the Siege of Leningrad
Another teen book that ended up in my reading stack. I think I saw this on Semicolon but it looks like it's in my wheelhouse and I'll probably pass it on to my teen once I've finished.

Plotted: A Literary Atlas
This one jumped into my bag at the library. I had just walked into the library to pick up my daughter but somehow books manage to jump into my hands even if I'm just walking through the library not really looking for anything except my teenage volunteer…
Current Read Aloud
The Secret Garden
This may be our favorite read aloud of all time.
Current Book to Review
The kids and I are reviewing Air Is Not Oxygen: Essential Science You Should Have Learned … But Probably Didn't!
. The cover is terrible, but the content is good.
Current Kindle Deals
Nothing is really jumping out at me today but

I do highly recommendWomen of the Word: How to Study the Bible with Both Our Hearts and Our Minds
by Jen Wilkin. It's still $4.99 right now. I usually wouldn't consider that a great deal but the $0.99 or $1.99 deals haven't been coming up lately. (Although if you've been waiting to order one of the Kindle deals I mentioned early in January you'll want to get those ASAP.)
February will probably bring some fresh Kindle deals. Make sure you're following Living Unabridged on Twitter and Facebook because I often share book deals there too.
What are you reading now?
Linking up with: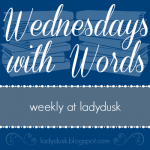 Follow Karen (Living Unabridged)'s board For Reading on Pinterest.

Posts may contain affiliate links. See my disclosure policy if you have questions about this. If no images appear on this post, you may need to disable an ad blocker on your browser. If you enjoyed this post, please consider sharing it on your favorite social media sites.