Did anyone ever tell you that fiction is a lie? They were only half right.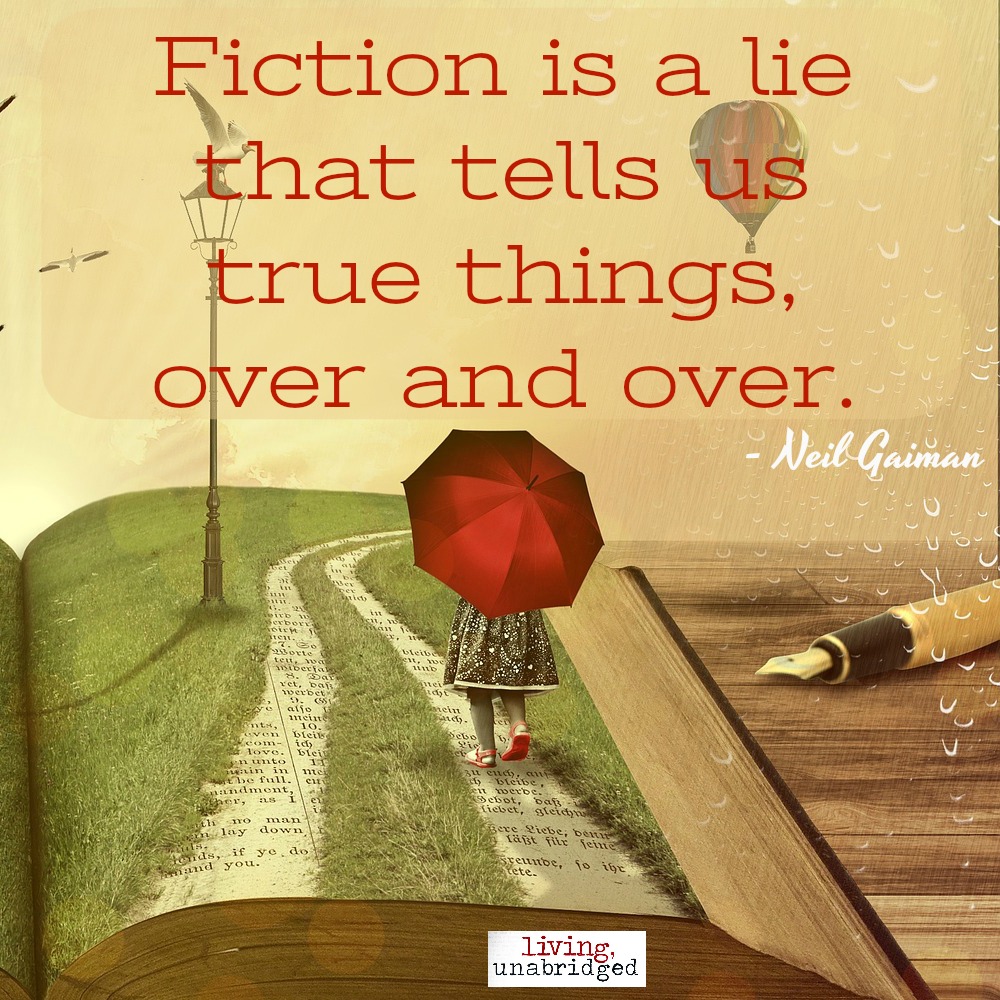 Recently Finished
Selina, Countess of Huntingdon: Her Pivotal Role in the 18th Century Evangelical Awakening by Faith Cook. Largely forgotten by history, but Selina Hastings had long standing friendships with such notable characters as George Whitefield and both John and Charles Wesley. She and her husband even knew Frederick, The Prince of Wales (the eldest son of George II who was heir apparent until his untimely death) well.
Particularly recommended if you enjoyed Karen Swallow Prior's recent biography of Hannah More.
Where the Dead Lie by C.S. Harris. Series mystery. Slightly more graphic than I prefer. This particular book is full of nasty characters and plots. You can clearly see the setup for the next book in the series and yes, I will definitely be reading it.
A Perilous Undertaking by Deanna Raybourn. Raybourn excels at writing aggressively idiosyncratic characters. ("Quirky" just doesn't quite cut it as a description.) I like the way Raybourn writes and constructs her books, but there are things that bother me: the way she writes about Christianity (dismissive at best), the way her characters disregard the cultural mores of their times (and flaunt the fact that they do so), and the way she writes the royal family, specifically Victoria and her children (which, yes, I'll admit it: I have a soft spot for all of them). I find Veronica Speedwell, the heroine of this series, tiresome instead of intriguing. Also, due to the subject matter, I ended up skimming large portions because I don't care to read about grottos full of…well, never mind.
Recently Added
Still working on the stack.
Current Read Aloud
We're in the last chapters of Rebecca of Sunnybrook Farm. I think our next read aloud will be

On the Edge of the Dark Sea of Darkness by Andrew Peterson. Philip is agitating to read it to the older kids, so we may have two read alouds going or I may take over the picture book read alouds for the younger crew (we do two separate read aloud times in the evening because of the difference in our children's ages.)
Current Book to Review
The Story Cure by Dinty Moore.
Current Kindle Deals
Today (May 31) is probably the last day that Forty Autumns will be available for $1.99. Highly recommended!
A new month of deals will start tomorrow, of course.
Posts may contain affiliate links. See my disclosure policy if you have questions about this. If no images appear on this post, you may need to disable an ad blocker on your browser. If you enjoyed this post, please consider sharing it on your favorite social media sites.