Today's quote "obey for the right reasons"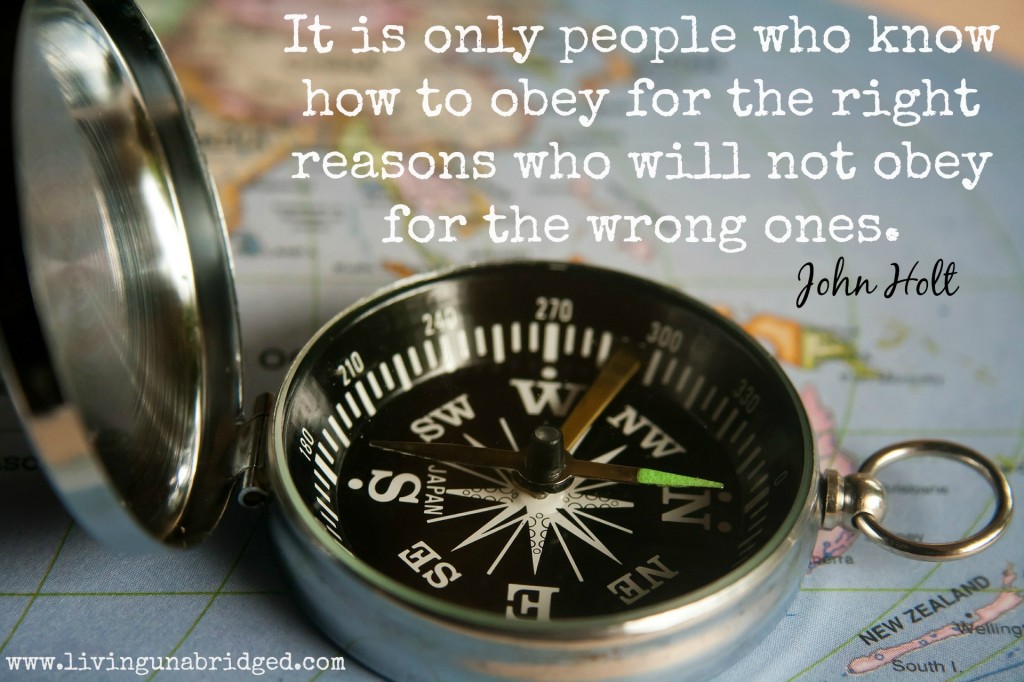 is from the book Instead of Education: Ways to Help People Do Things Better
 by John Holt.
Holt uses the example of the Nazis, which is probably the classic illustration.
Why is "We were just following orders" not a viable defence when we've done wrong?
This is the problem I have with those who advocate teaching blind obedience to our children. We are raising them as free moral agents.
Yes, they should obey. But there are other times when they will need to stand up against the crowd (or their boss) and say, "No." (See this post for more thoughts on that: Three Things I Don't Want My Daughters to Be.)
The "why" we obey matters.
What I'm Reading Now
Recently added:
Princes at War: The Bitter Battle Inside Britain's Royal Family in the Darkest Days of WWII
Recently Finished:
When the Doves Disappeared: A novel
by Sofi Oksanen. Bleak and hard to get through. I always think these translated novels must lose a lot in translation. The reviews of this book in the original Finnish call it "lyrical" but I don't think it was at all. No redeeming characters, not much to recommend. Unless you're particularly interested in the Second World War or Estonia, I doubt this would hold many readers' interest.
Recent Kindle Additions
Simply Homeschool: 2nd Edition: Have Less Fluff and Bear More Fruit
. Ordered this when it was free. It's $2.99 today. Haven't read it yet.

Live Uncaged: Find the Freedom You've Always Wanted
. This one is still free right now. Haven't read it yet, or even started it, but it looks good.
Current Read Aloud
Still reading Betsy-Tacy
. We've also had some fun copywork selections in our Writing with Ease
lessons. One thing I've loved about this curriculum is how it has inspired my daughters to read the books for themselves. A few books our 10 year old has read of her own choice:

These are the books the "Nanny McPhee" movies are based on. The books are, of course, better.

This is the only Oz book we own, but she's ready to find more at the library.

A pen-pal recommended these to our 8 year old and we also had a few selections from the first book for copywork. Unfortunately, our usually fantastic library doesn't have a circulating copy of any of this series.
Linking up with: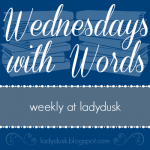 Posts may contain affiliate links. See my disclosure policy if you have questions about this. If no images appear on this post, you may need to disable an ad blocker on your browser. If you enjoyed this post, please consider sharing it on your favorite social media sites.