Today's quote about historical amnesia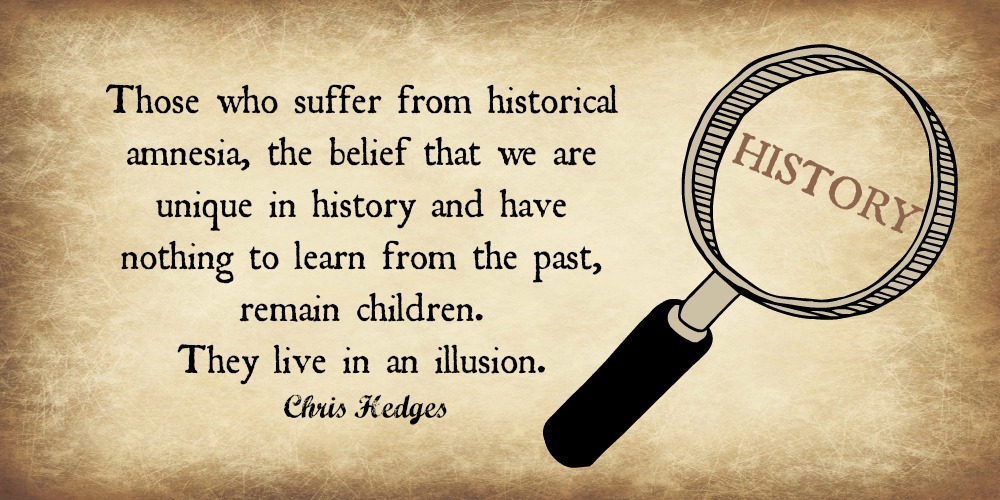 come from Empire of Illusion: The End of Literacy and the Triumph of Spectacle
by Chris Hedges.
This book had some important points but I eventually gave it up without finishing. I didn't agree with his politics and some sections were just too graphic to read thoroughly (especially the chapter about p*rnography).
But I do strongly agree with the importance of studying and applying History. (Just this week I posted: 9 Tips for Raising a History Buff)
What I'm Reading Now: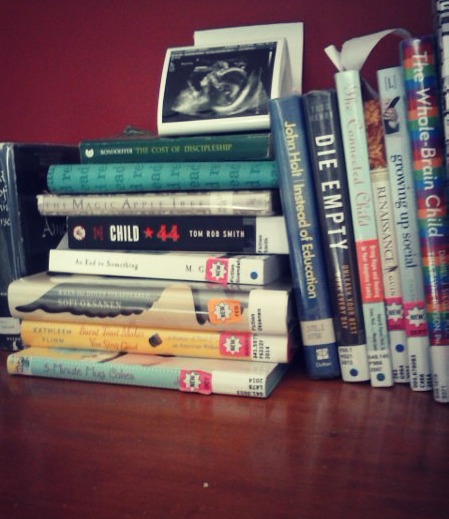 Recent Additions:
Die Empty: Unleash Your Best Work Every Day
by Todd Henry. I've seen some bloggers talking about this book so I ordered it from our library but I haven't started it yet.

When the Doves Disappeared: A novel
by Sofi Oksanen. This is an aspect of WW2 I haven't read much about. (Communist controlled Estonia). Ordered because my library recommended it for people who had enjoyed All the Light We Cannot See
.

An End to Something
by M. Guendelsberger. I've read the first few chapters and I'm honestly not sure if I'm going to keep at it. College students behaving like, well, spoiled college students, does not really make for compelling reading for me.
Recently Finished:
The Art of the English Murder: From Jack the Ripper and Sherlock Holmes to Agatha Christie and Alfred Hitchcock
by Lucy Worsley. Quite interesting. Recommended for mystery fans.

Dying in the Wool (A Kate Shackleton Mystery Book 1)
by Frances Brody. A new to me series. Reminiscent of the Daisy Dalrymple or Dandy Gilver series. Didn't really strike me as a new favorite but I'll try the next one in the series before I really decide. The fact that I kept falling asleep while reading this might not have been the book's fault. (I fall asleep extremely easily these days. Pregnancy #7 will do that to you.)
Don't forget you can keep up with all the books I've finished this year (including mini reviews of each) on my page Books of 2015.
Recent Kindle Additions:
Nada. Where have all the Kindle deals gone?
Current Read Aloud:
The 7 year old and I finished Sarah, Plain and Tall
last night. Now it's her turn to choose our read aloud. She really liked this one, though. This makes a great read aloud for restless listeners: the chapters are short but the story is still compelling.
In all our recent snow days we've also been reading through our collection of Winter or Snow themed picture books (White Snow, Bright Snow
, Katy and the Big Snow
, The Mitten
, etc.)
Current Book to Review:
I haven't ordered one yet. Hoping for some new choices soon.
Linking up with: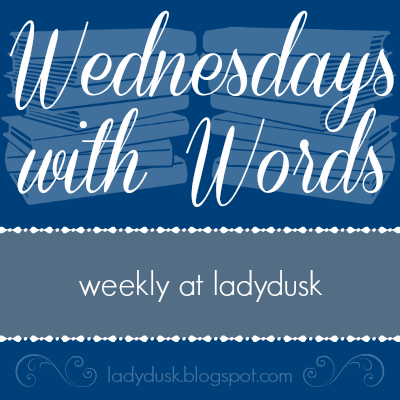 Posts may contain affiliate links. See my disclosure policy if you have questions about this. If no images appear on this post, you may need to disable an ad blocker on your browser. If you enjoyed this post, please consider sharing it on your favorite social media sites.