Well, the world has shifted in an intense way since the last WWW post (February 29). I hope each of you is well and safe.
If you've found yourself unexpectedly homeschooling, there's a lot of homeschooling content in this blog. Poke around and see if any of it encourages you.
But remember, these are not "business as usual" homeschool days for us, either. We miss our co-op classes and friends. We can't go to the zoos, museums, or fun events that usually fill our weeks.
So, if you come out on the other side of this thinking "I could never homeschool," you may or may not be right. [/soapbox]
On to the links!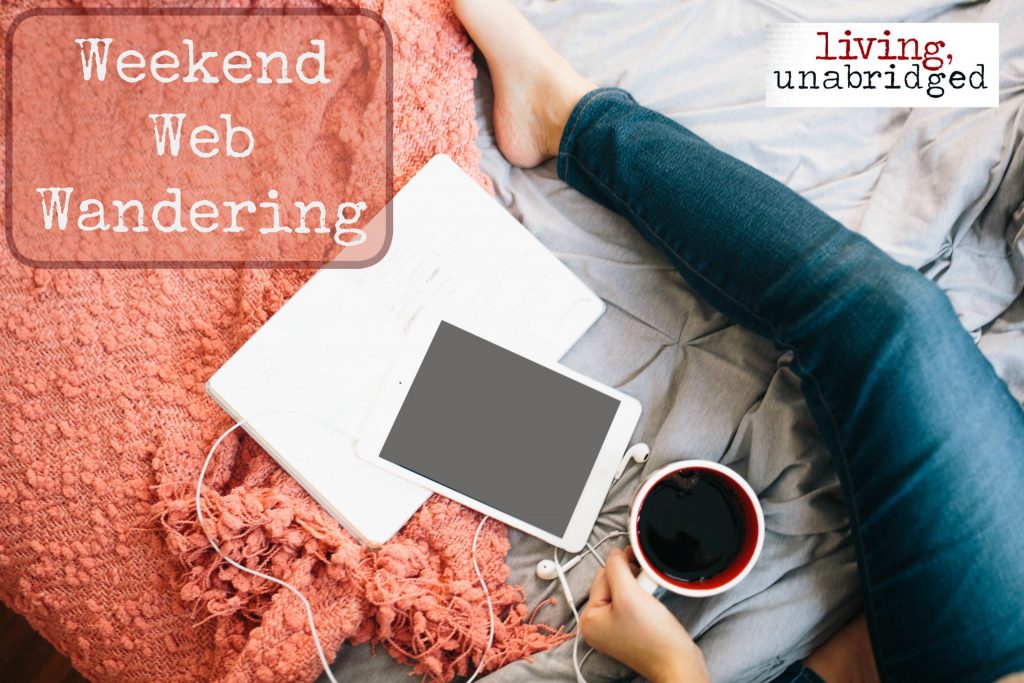 And now, for the Coronavirus / Covid-19 section of the links:
In short: stay home. Wash your hands. Pray. Use the time wisely. (Didn't we all used to say we need more time and a simpler life?) This too shall pass.
Got an encouraging link or interesting story to share? Please do!
Posts may contain affiliate links. See my disclosure policy if you have questions about this. If no images appear on this post, you may need to disable an ad blocker on your browser. If you enjoyed this post, please consider sharing it on your favorite social media sites.