Blog is a back-burner activity for me right now. (Honestly, the burner is off a lot of the time. But sometimes it's on and simmering and I want to get to it but can't quite manage…)
Anyway, I'm still around and reading and thinking and I hope that writing will eventually move forward in my priorities again.
Meanwhile, here are a few links I've saved in the past few weeks.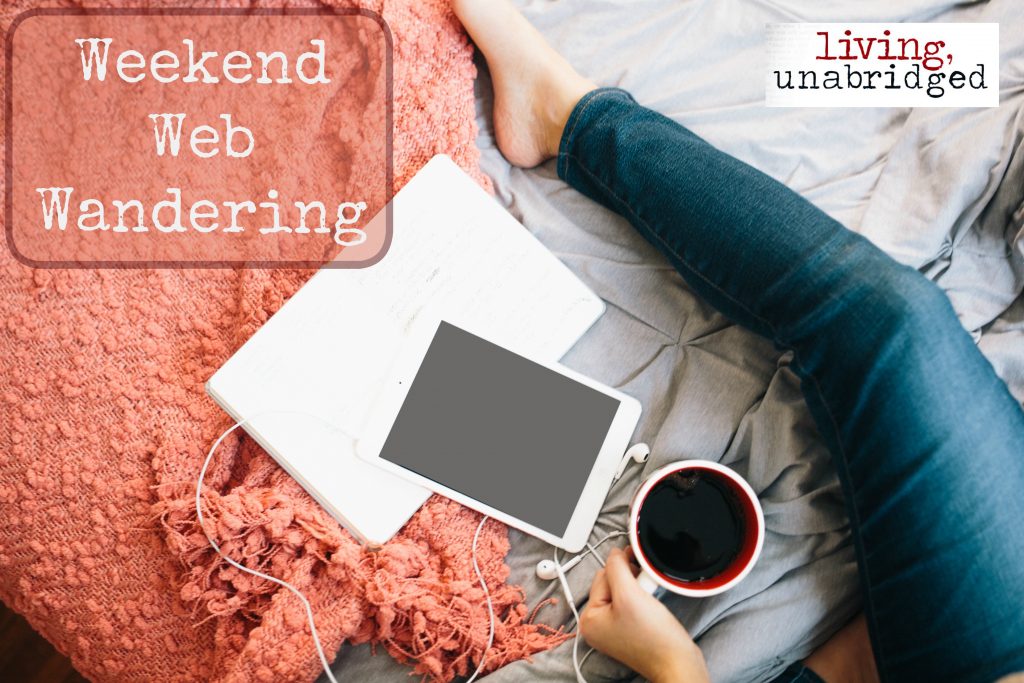 From Living Unabridged
Last year: Homeschool Troubleshooting – Feeling Alone
Two years ago: Grief in a Box (On Experiencing and Processing Loss)
Three years ago: 5 Ways to Improve Your Day in 5 Minutes or Less
Four years ago: Three Things I Don't Want My Daughters to Be
What are you reading and thinking about right now?

Posts may contain affiliate links. See my disclosure policy if you have questions about this. If no images appear on this post, you may need to disable an ad blocker on your browser. If you enjoyed this post, please consider sharing it on your favorite social media sites.