Can you believe the first month of 2016 is almost over?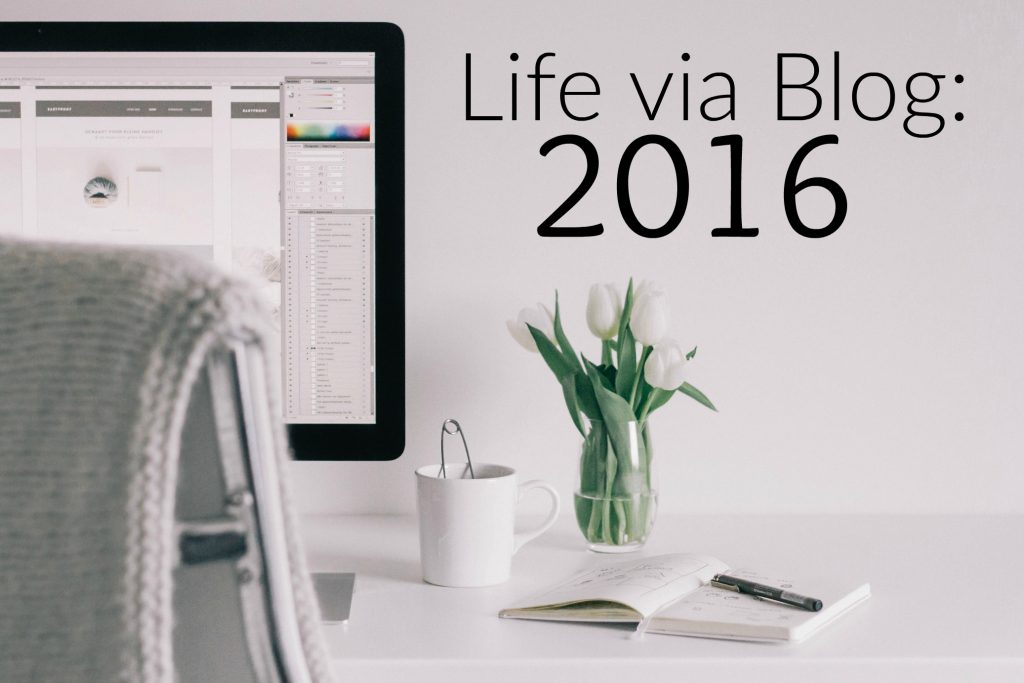 What We've Been Doing:
We celebrated my husband's birthday last weekend. Two weekends this month we've had teen girls sleepover. We've had dinner (or will have had, after tonight) with friends at least twice. Earlier in January we saw some extended family while we celebrated my husband's grandfather's birthday.
We've started back to co-op. One of my daughters is dealing with the fact that one of her co-op friends has gone back to public school. This daughter doesn't make friends easily and it's been hard to watch her deal with this setback. One daughter promptly lost both papers she was supposed to bring home from her ballet teacher. (Can I just say that I cannot imagine what it would look like if this child went to school every day? The amount of possessions that would be lost staggers the mind.)
We went to a special service for some new missionaries that will be leaving for Ghana soon. That was encouraging. Plus, I saw someone familiar at the service and we figured out that we're 2nd cousins. (Attending the same family reunion back in November was a good clue.)
What We've Been Watching:
My husband has been trying to catch me up on movies from the '80's and '90's that I've never seen. So for instance in December we watched Die Hard
. It deserves its R rating based on the language alone, but it was also fun to watch. Alan Rickman! (We watched this before he died, so it's kind of bittersweet now.) Young Bruce Willis when he still cared! That guy from Family Matters!
Anyway, in January the movie my husband felt I needed to see was Ghostbusters
. My verdict: Bill Murray is just Bill Murray, forever and I will probably not ever get tired of watching him do his thing (in small doses).

For a family movie night we introduced the kids to Galaxy Quest
. This was partly in honor of Alan Rickman. (And, strangely enough, was the 2nd movie for me this month with Sigourney Weaver.) It's rated PG but there is some bad language and scary sci-fi violence. Our older two liked it, our almost 9 year old mostly liked it, and I'm pretty sure the 5 year old dozed off because she wasn't feeling well.
Philip and I also had a chance to see the new adaptation of And Then There Were None
. This is beautifully shot but it is incredibly dark and disturbing. I have to say that I didn't like Poldark, Season 1
, but ATTWN clued me in to why Aidan Turner is the next big thing. He owns every scene he's in.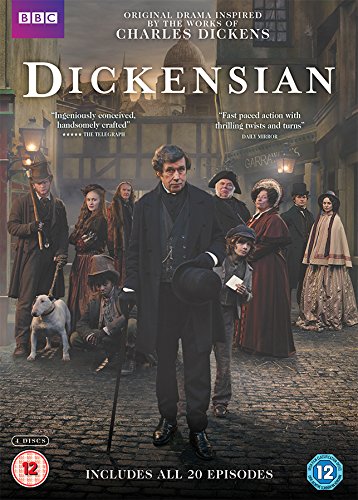 We also got to see some episodes of the new BBC show Dickensian. (Link to Amazon UK, not an affiliate link.) What would happen if Dickens characters from all (or most) of his novels lived in the same area of London? This is a murder mystery but it's also a prequel story. So, see unredeemed Scrooge. Meet Miss Havisham before her great disappointment. See Fagin without Oliver and the Barbary sisters before the events of Bleak House.
Part of the fun is just seeing so many great British actors in one place and part of the fun is seeing how the characters all fit together. I really hope this has an American release soon.
Five Things I'm Loving This Month:
– Scalding hot showers
– Space heaters (our basement family room tends to be cold)
– Bigelow Constant Comment Tea
(Always!)
– The Andrews Sisters channel on Pandora (so cheerful)
– Anglophenia on Youtube
Links I Loved This Week:
On the Blog:
This week
This month
Last year
What caught your eye in January?
Board of the Month:
Follow Karen (Living Unabridged)'s board Best of Living Unabridged on Pinterest.
Linking up with: Modern Mrs. Darcy

Posts may contain affiliate links. See my disclosure policy if you have questions about this. If no images appear on this post, you may need to disable an ad blocker on your browser. If you enjoyed this post, please consider sharing it on your favorite social media sites.