August was a crazy month for us and I don't think a blog post is going to quite capture all of that craziness, but here goes.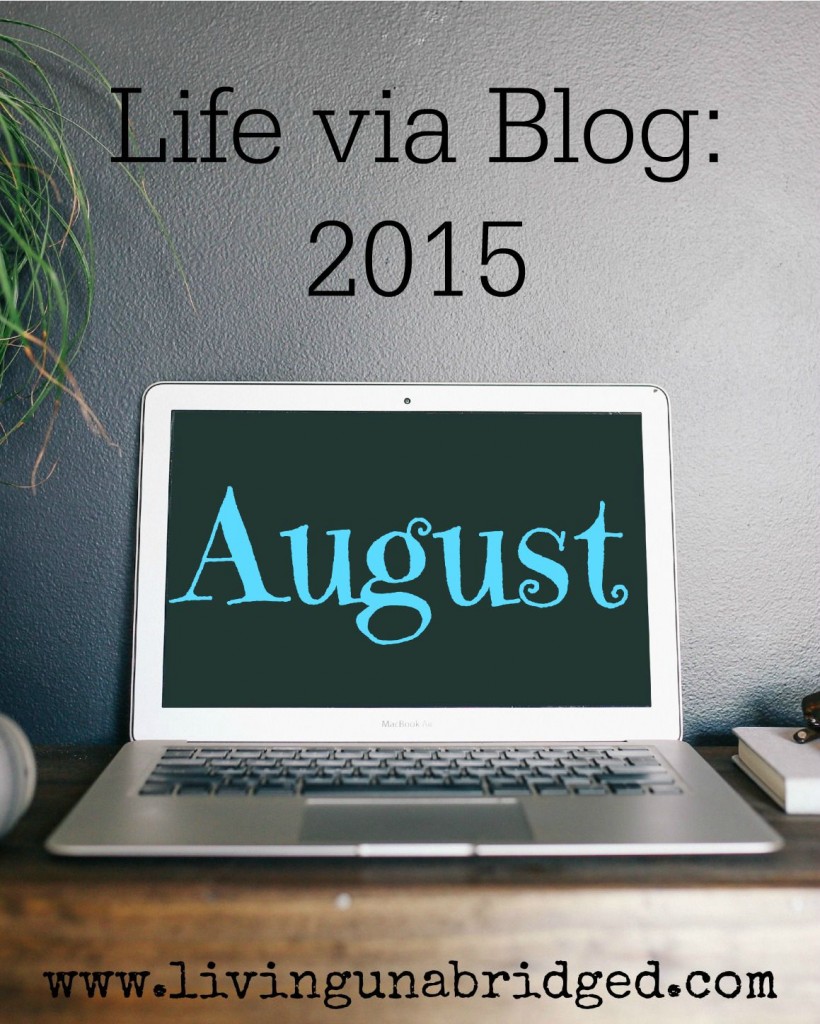 Our kids, divided into two sets (and minus the baby) took turns staying with their Tennessee grandparents. Which meant several trips halfway to exchange kids. It also meant that Philip and I cleared our schedules and tried to get some much needed home projects finished (the kind of projects you put off when you have everyone at home, like painting or rearranging rooms).
The two big jobs (which encompassed many smaller jobs and are still not 100% finished):
Moving all four girls into one bedroom.
Redoing our family room / school room / office (pictures coming soon!)
Books read this month:
I finished two novels: Still Life
andThe Distant Hours
, and one major nonfiction work, The Fellowship: The Literary Lives of the Inklings: J.R.R. Tolkien, C. S. Lewis, Owen Barfield, Charles Williams
.
Movies Watched:
While two of our children were gone we watched these with our oldest daughter:

The Fugitive. Still holding up well after all these years.

The King's Speech. A favorite of mine (obviously).

North by Northwest. Her first Hitchcock experience.

All of The Lord of the Rings trilogy (extended editions meant we were going to bed at midnight or later, definitely not an every day occurrence!)

Les Miserables. Our oldest persevered through the unabridged edition of the novel last year and we promised her she could see this sometime, but we didn't think her sisters were old enough. (They're all somewhat familiar with the musical.)
While the oldest and two of the younger children were gone we watched:

Ever After. I remember liking this when it came out. My husband and I saw it while we were dating. We own it because he gave me a copy of it in my stocking one Christmas. I still enjoy it but wow, Drew Barrymore grates on my nerves. Definitely the weakest link in this Cinderella story.
While on vacation we watched:

The Hunt for Red October. The older two girls liked it. Our third daughter kept protesting, "What are they saying? I can't understand them. Why are they on a ship?" etc.

 Hoosiers. Somehow I'd missed seeing this sports movie classic until now, even though it's based on the high school and hometown of my Sunday School teacher.

National Treasure. This was a bona fide hit with all our older girls (the youngest girl and the iBoy were already in bed while we watched these movies). We'll have to pick up the sequel some time for a family movie night.
Philip and I watched

The Good Lie
. This was fantastic and I highly recommend it. Definitely an inspirational movie with lovely bits of humor.
We also watched various episodes of:
Rehab Addict Season 5

Fixer Upper Season 2
 (and maybe some Season 1 episodes)
Love It or List It
(but I'm not sure what season because we watched it pretty much at random).
The whole family also went to Shakespeare in the Park where we saw Romeo and Juliet. This inspired my oldest and I to read through it again and a few comical imitators in our personal acting troupe. (Many instances of "Do you bite your thumb at me sir?!")
Places Visited:
Pigeon Forge
The Great Smoky Mountains National Park
Cherokee, North Carolina
The Ripley's Aquarium, Gatlinburg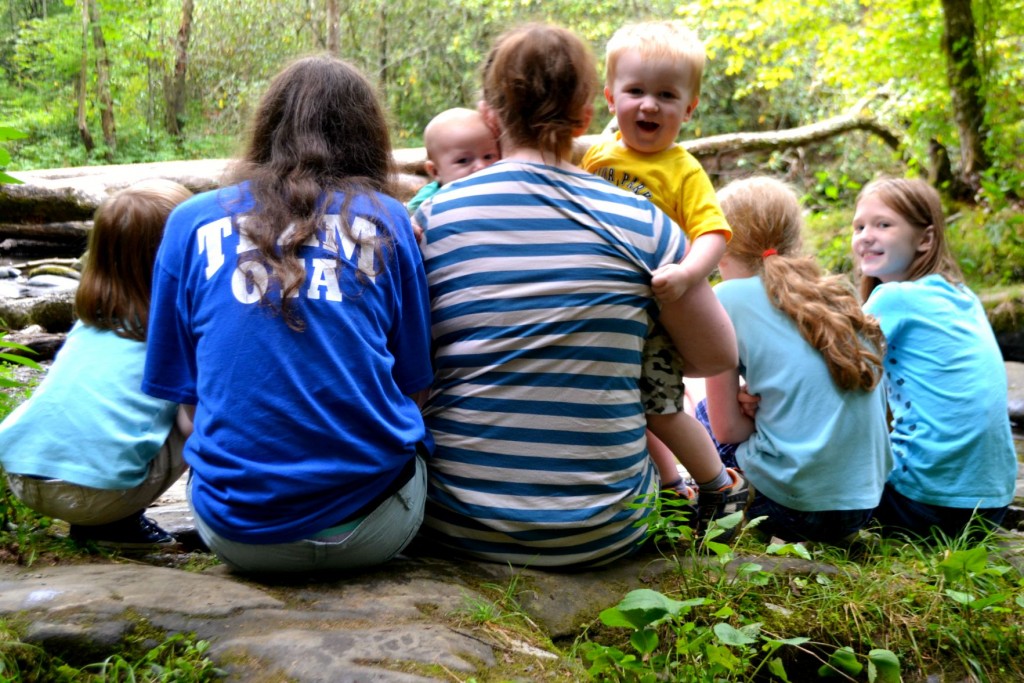 On the blog this month:
It was a light blogging month, for obvious reasons, but I did share 10 Reasons Why I'm Thankful for Homeschooling. I also reviewed Shaunti Feldhahn's latest book: Through a Man's Eyes. And then there were my Words on Wednesdays posts:
Monday we have our homeschool co-op orientation day and the older girls are trying out for the school play. I'm glad we're back into a regular routine, even if every day is slightly different. Co-op starts for real the Monday after Labor Day and then the school year will really be in full swing.
What did you do, read, and watch this month?
Posts may contain affiliate links. See my disclosure policy if you have questions about this. If no images appear on this post, you may need to disable an ad blocker on your browser. If you enjoyed this post, please consider sharing it on your favorite social media sites.