Second attempt at a Friday round-up I'm calling Five Things Friday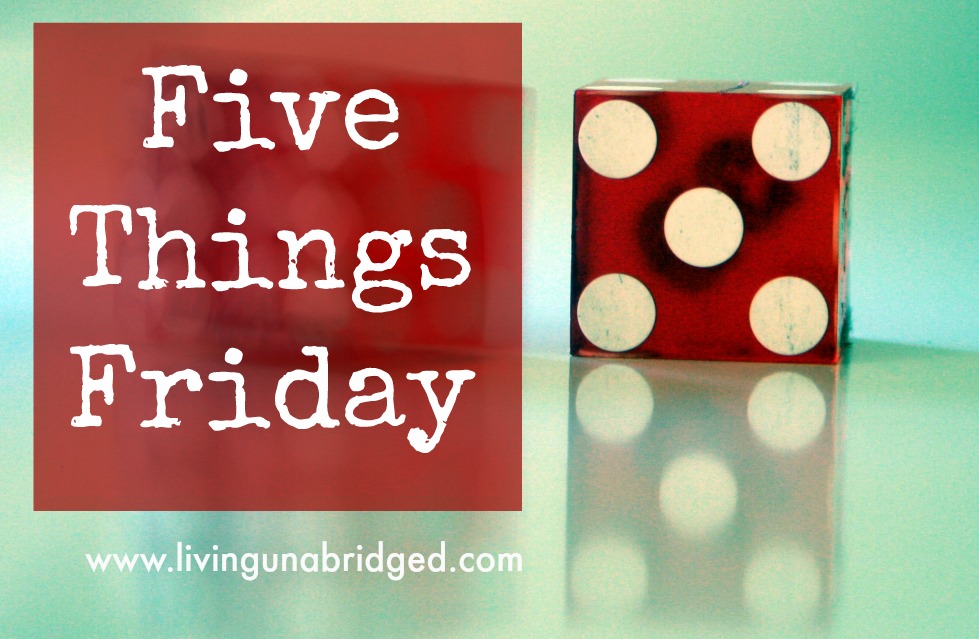 1. We had a great 2nd week of co-op.
The second week went a little smoother for us, even after adding another hour of classes. My third hour is free, meaning I can actually sit and talk with other moms who are also having a free hour. So nice.
Another thing I love about this is our second daughter is taking two literature heavy classes but she's really stepping up. She's keeping up with all the reading and assignments all on her own.
Funny thing: she was the only girl in one class but another girl joined the class this week. And the 3rd hour class that we added only had one girl in it so she was glad when my daughter walked in. I asked my daughter if the boys in her classes were mean and she said, "Only to each other." So that's OK.
Our oldest is taking "Improv." Just this week a boy fell and broke his arm (wrist?) in class. I'm not sure what they're "improv-ing" in there.
Our third daughter has added a math games class. Of which she informed me, "It's mostly just math. Not really games." She said she had fun, but she wasn't sure why they called it "Math Games".
Our fourth daughter has a music class with the other 4 year olds. She says it's her favorite thing at school.
I work in her class during 2nd hour and I can tell you: 10 Homeschooled 4 Year Olds can be adorable but you don't actually want to take them out of the classroom. Not a single one knows what you're talking about when you say something like, "Line up."
2. The iBoy got a real haircut: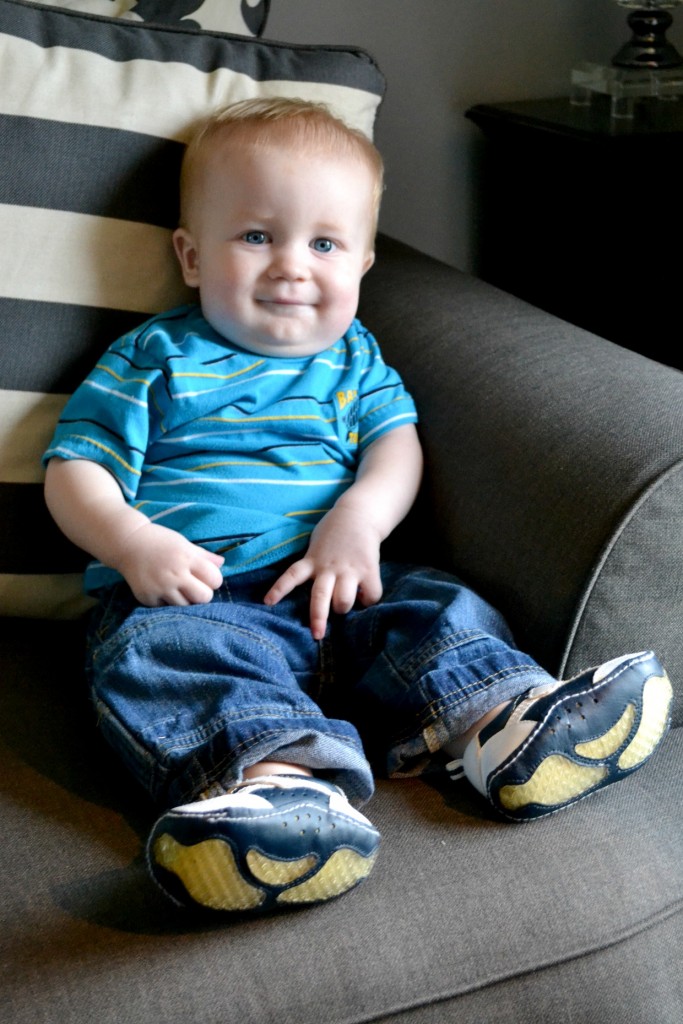 So the hair on his neck (which was bugging me) is all trimmed up, but he also looks older to me. Also : he's really proud of those sneakers after wearing sandals all summer. He carries them around until someone puts them on for him.
3. One type of Ghirardelli chocolate was seriously marked down at the grocery store.
I believe this speaks for itself, but let me just say: thank-you, grocery store. Thank you, very much.
It was this one, in case you're wondering:

4. The Union Jack has not become a thing of the past.
OK, kind of just kidding here, but I'm a self-professed Anglophile and I was watching the vote fairly closely.
(One of my friends was walking through my house at a party we threw and said, "I'm kind of picking up on a British theme here." Could have been the Union Jack pillow on the couch, or the Union Jack in the girls' bathroom, or the picture of the changing of the guards at Buckingham Palace, also in the girls' bathroom, or the "Mind the Gap" print…)


5.We have two family birthdays coming up: Daughter #2 will turn 10 and Daughter #4 will turn 4 next week.
The almost-4 year old has informed me that she wants, "A laptop, a real one" for her birthday. I foresee a disappointment in her future.
Daughter #2 hasn't made any specific requests except to say, "Well, you know what I like." That narrows it down a tiny bit, I guess.


Do you do a weekly roundup post like "Five Things Friday"?
Linking up with: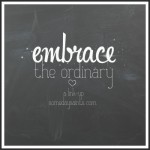 Posts may contain affiliate links. See my disclosure policy if you have questions about this. If no images appear on this post, you may need to disable an ad blocker on your browser. If you enjoyed this post, please consider sharing it on your favorite social media sites.