Philip and I have been home for a week now. (Well, a week as of Friday night.) It's passed in a blur because there is SO much to do with school and church and actually needing to make money instead of spend it. (You know, the usual. #reallife)
I really want to do my annual "Not Back to School" type posts where I interview the kids and tell you about what our homeschool year looks like, but we've actually only done one full week of school and I can't get my kids to be still (or home) long enough to take their pictures.
It's going to happen, but it hasn't happened yet.
Meanwhile, I do have a few links set aside so I'll share those: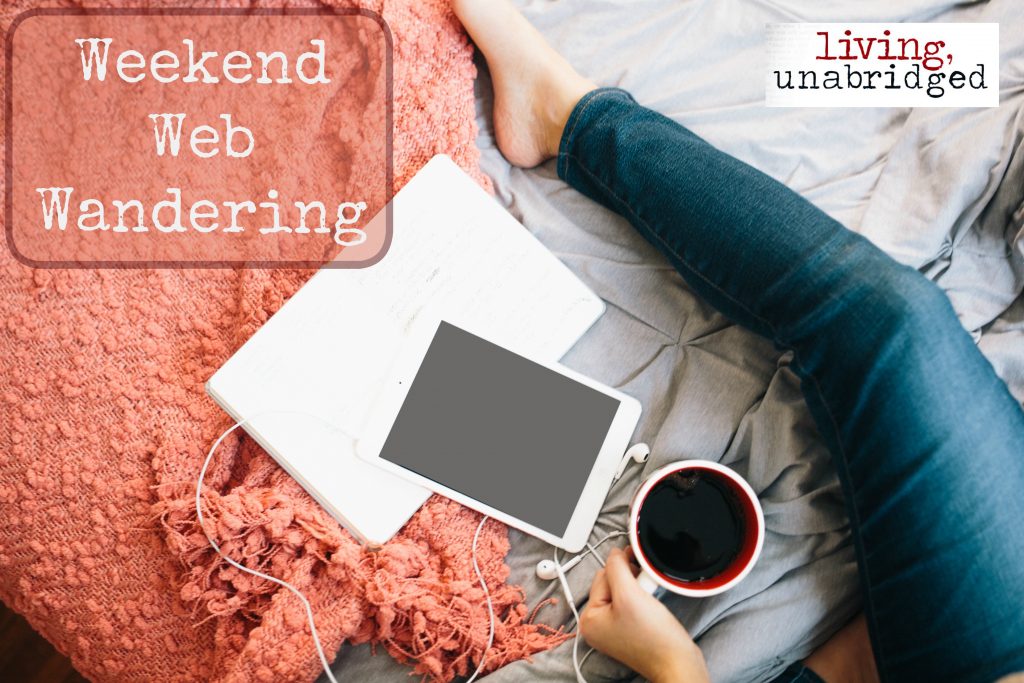 9/11 Related Links
I've re-read this one on 9/11 each year since it was written: We're the Only Plane in the Sky.
But I hadn't heard this story before: F-16 Pilot Was Ready to Give Her Life on September 11.
While doing a deep dive I found this timeline fascinating and heartbreaking: 9/11 Memorial Timeline.
And this collection from the 10th anniversary is comprehensive: 9/11 Encyclopedia from New York Mag.
Apologies for all the heavy reading, but for some reason this year's 9/11 remembrances really grabbed me and wouldn't let go.
A Few Other Links
Helpful reminder: Don't Assume White is Normal. One of the great joys of our trip was the church we attended on Sunday morning was so diverse you couldn't say any particular skin color or background was in the majority, including in the visible leadership roles. It was a mix of everyone from anywhere in the world all worshiping together. This may be harder to achieve in the US (London is very crowded and diverse but not everywhere is like that), but it was a really beautiful thing to experience.
I am not a huge fan of "The Wizard of Oz" movie because it was nightmare fuel for years for me. And Margaret Hamilton is a big reason why. But this article managed to make me feel sorry for her: The Curse of Playing the Wicked Witch of the West.
Living Unabridged Elsewhere
Over on the FB page we had a thread about electric kettles. Because after my UK trip, I need one. (OK, want one.) I want something plastic free, or at least, no plastic touching the hot water.
On Twitter I've been posting sarcastic things about Airbnb. Because that whole part of our UK trip was less than delightful. My husband has been back and forth with the host, Airbnb, etc. so many times without getting anywhere. I finally told him he ought to tell them that his wife's name is Karen and that ought to straighten them out.
(Everyone has seen the memes where "Karen" is asking to speak to a manager right? My 17 year old delights in sending them to me. I've never asked to speak with a manger in my life, but this Airbnb experience is about to activate some innate "karen-ness". P.S. This is an interesting read if your name has been turned into a meme: Karen, Sharon, Becky, and Chad.)
So, has your name become a meme like mine has? Or do you have a favorite electric kettle? Do tell!

Posts may contain affiliate links. See my disclosure policy if you have questions about this. If no images appear on this post, you may need to disable an ad blocker on your browser. If you enjoyed this post, please consider sharing it on your favorite social media sites.