I've already shared a Great War reading list for kids and teens. Now, on this anniversary of Armistice Day, some books for adults: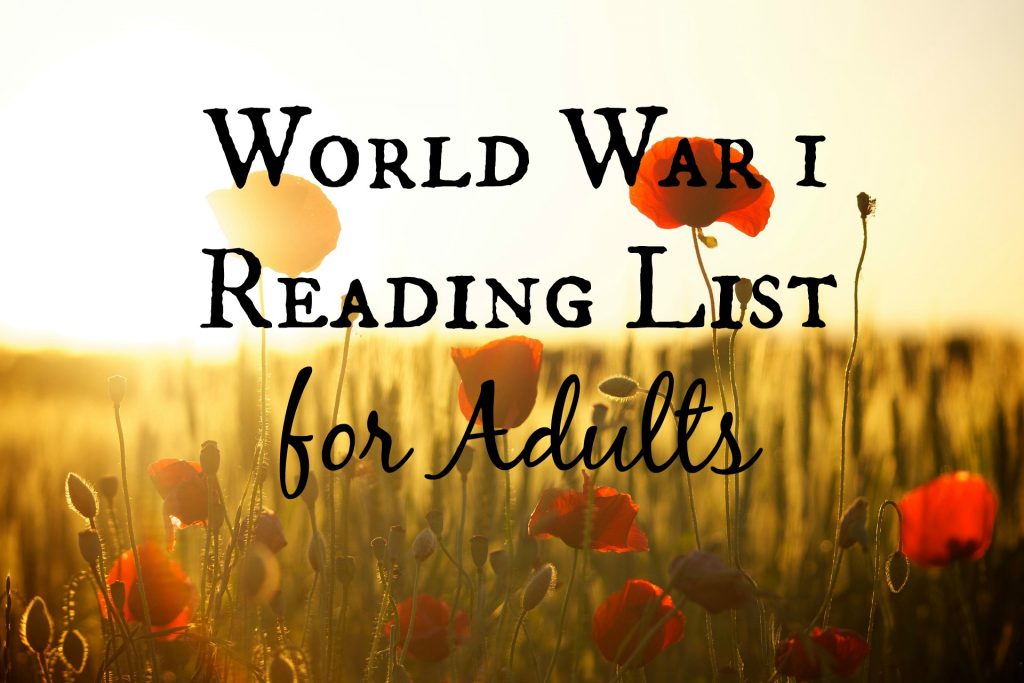 World War 1 Poetry:
World War One British Poets. This is a small collection. Contains the famous "In Flanders Fields" as well as lesser known works.

In Flanders Fields is probably the most famous poem to come out of WW1. This book is suitable for children.
World War 1 Fiction:
All Quiet on the Western Front by Erich Maria Remarque. A classic for a reason. Examines the German experience. If you haven't read this one since high school, give it another chance.
Fear: A Novel by World War I by Gabriel Chevallier. A French point of view. Part memoir, part fiction. Honest and horrifying.
1914: A Novel by Jean Echenoz. Another French perspective. Short but unsettling.
A Soldier on the Southern Front: A Classic Italian Memoir of World War I by Emilio Lussu. Contains an often overlooked ordinary Italian soldier's perspective.
A Farewell to Arms by Ernest Hemingway. I'm not a Hemingway fan, but this is one of the most acclaimed American novels from the Great War. So it's worth a look.
The Passing Bells by Philip Rock. First in a trilogy, re-released for our Downton Abbey-crazed times. Memorable characters. Poignant story lines. I could do without some of the "romance novel" type scenes, but I recommend them if you can overlook that.
Series Fiction:
No Graves as Yet by Anne Perry is the first in a fascinating series. These capture the tragedy and also the quiet moments of triumph. They're not great literature, but they are one of those series you'll want to binge read.
The other books in the series are:
Other series fiction:
After the Armistice Ball by Catriona McPherson. First in the Dandy Gilver series. These are mysteries set in the 1920s in which the Great War still plays a role.
Death at Wentwater Court by Carola Dunn. Another mystery series set in the '20s. Slightly more light hearted than the Dandy Gilver series. But the war is still playing a role here, too. If you enjoy this one, there are 20 more in the series to date.
In My Father's House by Bodie Thoene. The Thoenes were some of my favorite Christian fiction writers when I was a teenager. This is their take on the American aftermath of the Great War. First in a series.
For another Thoene book that deals with the effects of The Great War see The Gathering Storm (Zion Diaries Book 1)
. The sections of this book dealing with the Tin Noses Shop are great. (See this article for more about that: The Faces of War)
The rest of the book, well, not so much. This one delves into some mysticism that ruins the story for me.
World War 1 Nonfiction
The Guns of August by Barbara Tuchman. I highly recommend this one. It is extremely well written and helps explain why the war dissolved into a war of attrition so quickly. If you can only read one or two books on this list, make sure this is one of them.
The First World War: A Complete History by Martin Gilbert. Gilbert is an acclaimed historian and this thorough work is one reason why.
All the Kaiser's Men. A necessary look at the German side. Informative and touching, with many pictures.
World War 1 from DK. Helps explain the lead up to war. Lots of illustrations and maps.
What Tommy Took to War is a poignant collection of photos that show what every British soldier on the Western Front (and other arenas) would have carried. This book would also be suitable for a tween or teen studying the war.
George, Nicholas and Wilhelm is a biography of the three royal cousins involved in the Great War. Provides an interesting perspective, based on their relationships.
The Great War and Modern Memory by Paul Fussell. This one is difficult. It raises unanswered questions. It veers from one style to another, and all the styles will give your vocabulary a work out.
The Oxford Illustrated History of the First World War. Quality of the essays vary but some are outstanding.
Wounded by Emily Mayhew. The personal stories are incredible. I read several portions aloud to my husband. I'd say that this one may be appropriate for a teen. It does deal with serious issues so I hesitate to recommend it for younger readers.
The Missing of the Somme. Examines how the war is remembered today. Unique book.
The Somme: Heroism and Horror in the First World War by Martin Gilbert. Another great effort by Gilbert.
Catastrophe 1914: Europe Goes to War by Max Hastings. I haven't actually read this one, although it's on my "read someday" list. I admire Hastings' works about WW2 and I know this one is worth the time.
The World Crisis 1911-1918 by Winston Churchill. Churchill is a masterful writer. So much talent and ability in one man is almost ridiculous.
Tolkien and the Great War: The Threshold of Middle-Earth by John Garth. A moving glimpse of Tolkien and his college friends during the cataclysm.
Books About Post World War 1
Nonfiction:
The Great Silence by Juliet Nicolson. This book about the aftermath of the Great War is so well done you'll almost forget it's nonfiction. Highly recommended.
The Secret Rooms by Catherine Bailey. Nonfiction written for fans of Downton Abbey. Not my favorite book ever, but somewhat intriguing on the lingering effects of WW1 in one family.
Paris 1919 by Margaret MacMillan is a MUST read.
We listened to the audiobook version and it was absolutely riveting. (Imagine driving out of your way just so you could hear the end of a section – it happened to us more than once!)
If you've ever wondered why the Second World War followed so closely after the first, this book can help explain both that and why we're still feeling the effects of Europe's war, 100 years later.
Fiction:
Wake by Anna Hope. I had mixed feelings about this one (see my Goodreads review).
It's unsettling, some of the characters never quite become sympathetic, and yet it's quite well written.
The Ian Rutledge series (first book: A Test of Wills) is set in the 1920's.
Rutledge is a Scotland Yard detective still dealing with the war. The series is long now, and some entries are better than others. But overall it's a great look at how the war may have affected the men who survived.
The John Madden mysteries (first book: River of Darkness) are set in Britain between the wars.
The Great War may be over, but it is certainly not forgotten. These are NOT cozy mysteries and they are not to everyone's taste (I prefer the Rutledge series, honestly). But they make for riveting reading.
I just had to include this one. Of all Sayers' Wimsey books, The Unpleasantness at the Bellona Club deals the most directly with the Great War and its aftershocks. Probably one of my favorites in the series.
The Return of Captain John Emmett by Elizabeth Speller. First in a series.
The Strange Fate of Kitty Easton. Second book in the Laurence Bartram series.
Do you have a favorite World War 1 book or series?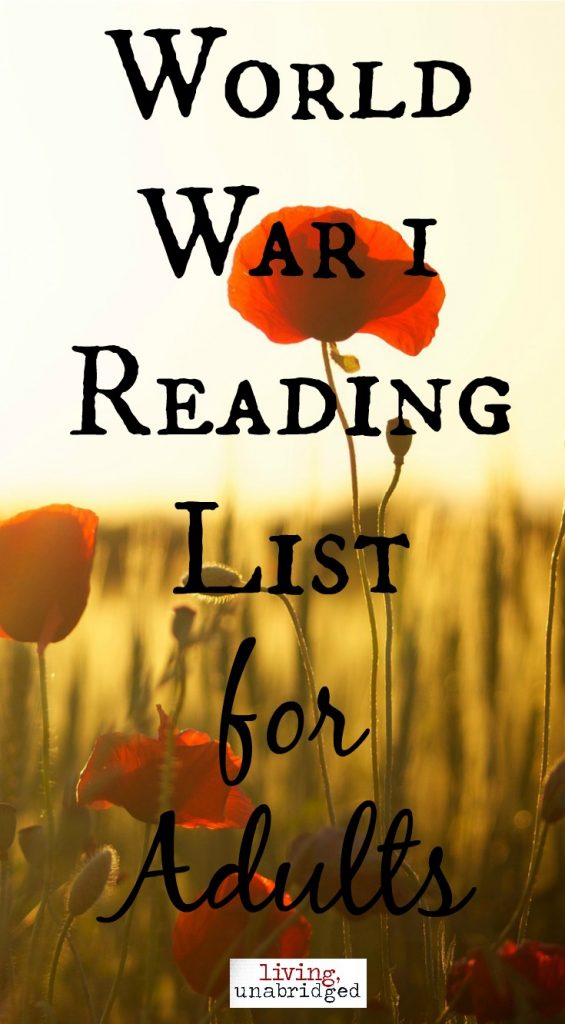 Posts may contain affiliate links. See my disclosure policy if you have questions about this. If no images appear on this post, you may need to disable an ad blocker on your browser. If you enjoyed this post, please consider sharing it on your favorite social media sites.