Today's quote is from Edith Schaeffer's Common Sense Christian Living, one of my slow reads for 2018.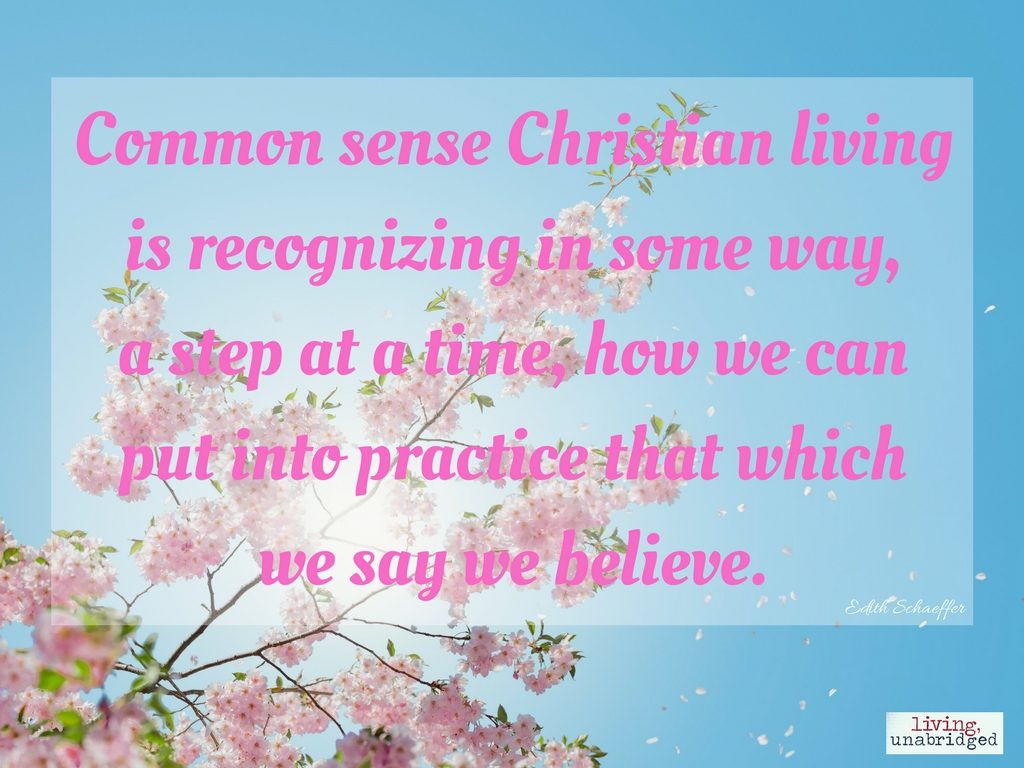 I know this book is going to show up in a lot of future posts, so I thought the first thing I'd better share is what the definition of "common sense" Christian living actually is.
For those of us who love study and reading, I think this is where Christian living really gets real. How do we put into practice the things that we believe? What does that look like and how is lived out moment by moment?
I'm working hard to read this book slowly because I want to devour it quickly. But I know I'll miss out if I do that.
What I'm Reading Now
In addition to the above title I've also got An All Round Ministry by C.H. Spurgeon. (These are lectures or sermons to fellow pastors but it's highly applicable.)
I'm currently reading Collecting The World: Hans Sloan and the Origins of the British Museum. It's a little drier than I would like, but it's cross between a biography and a science book so it's worth it.
I've got more book holds in at the library that are calling me, too.
Recently Finished
Code Girls: The Untold Story of the American Women Code Breakers of World War II by Liza Mundy. This was so good! I devoured it like I would a novel. (And took pages of research notes, too.)
Current Read Aloud
We're almost finished with Amos Fortune, Free Man by Elizabeth Yates. It's inspiring a lot of good discussion. (This is our bedtime read aloud. We have several more school time read alouds going too.)
Current Kindle Deals
Let it Go by Karen Ehman is $1.99 for Kindle this month.

The Women Who Wrote the War is also $1.99. I'm fortunate to own the hardback edition of this and if you're at all interested in WW2, this is a great reference.

The Suspicions of Mr. Whicher by Kate Summerscale is a great non-fiction read for those who love murder-mysteries or historical fiction. Also currently $1.99.

The Boy Who Harnessed the Wind is one of my favorites from recent years. So inspiring! This title is $2.99.
You can benefit from Kindle deals even when you don't have a Kindle:

What are you reading now?


And I have to mention this special deal for my homeschool friends: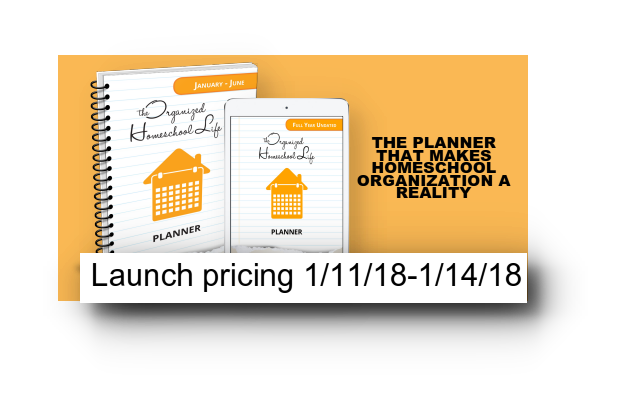 This launch pricing starts tomorrow (1/11). The digital planner is just $20. This planner is customizable and you can use it digitally or print out the sections you need. A print edition will be available in February.
This post is linked up here.
Posts may contain affiliate links. See my disclosure policy if you have questions about this. If no images appear on this post, you may need to disable an ad blocker on your browser. If you enjoyed this post, please consider sharing it on your favorite social media sites.