I don't actually know where I read this quote, but it's right there in my commonplace book and it seemed like an appropriate quote with the change of weather: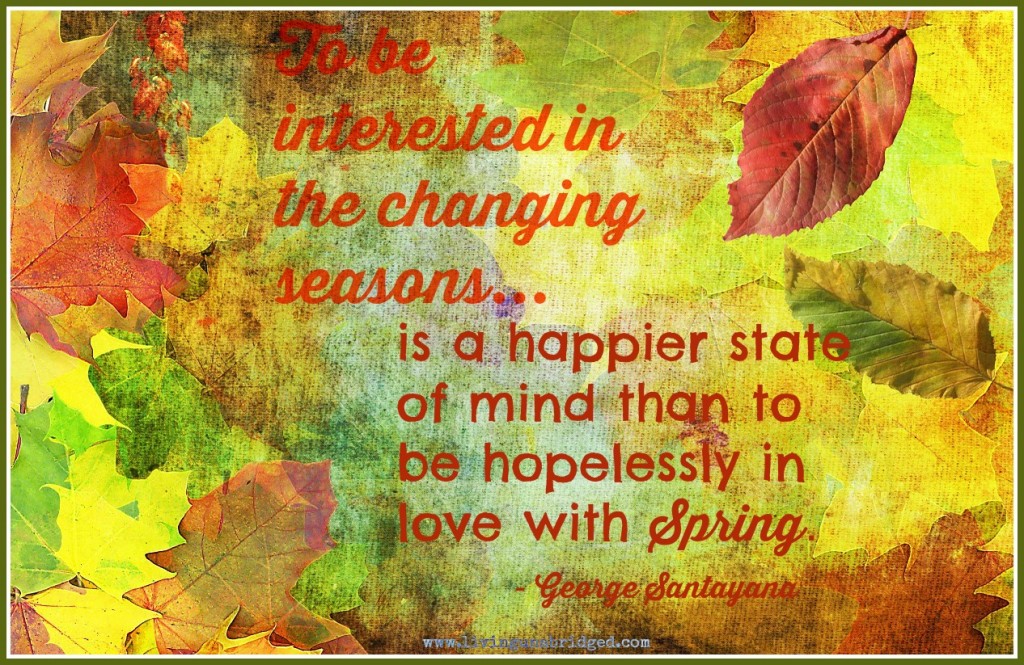 Each season has something to love (and, I suppose, something to love…less). Spring doesn't hold a monopoly on beauty!
So much better to appreciate the beauty of the changing seasons.
What I'm Reading Now: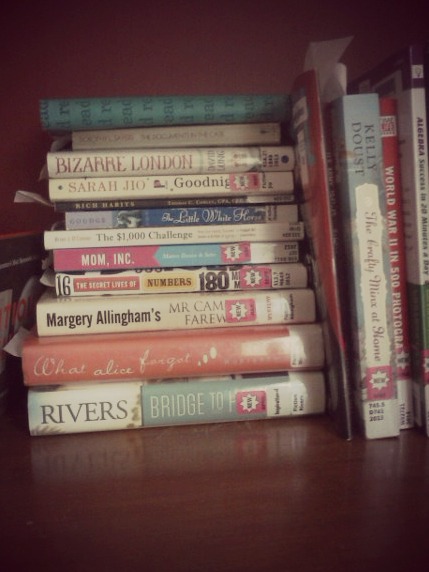 (please forgive the camera phone picture)
Some new additions from last week:

Bridge to Haven by Francine Rivers.
What Alice Forgot by Liane Moriarty.
Mr. Campion's Farewell by Margery Allingham, completed by Mike Ripley.
Current Kindle Reads:


Lit by Tony Reinke.
(still waiting for the last Divergent book)
Current Read Aloud:
Stacks of picture books, but no chapter books other than things for school.
Current Book to Review:
The latest one hasn't come in yet.
I've left two new reviews on Goodreads since last week: Glittering Images (fiction) and The Victorian City: Everyday Life in Dickens' London (nonfiction).
What are you reading now?

Linking up with: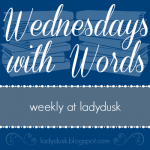 Posts may contain affiliate links. See my disclosure policy if you have questions about this. If no images appear on this post, you may need to disable an ad blocker on your browser. If you enjoyed this post, please consider sharing it on your favorite social media sites.