If you're American, the first Tuesday in November is a great chance to have some real living learning. I'm talking, of course, about election day.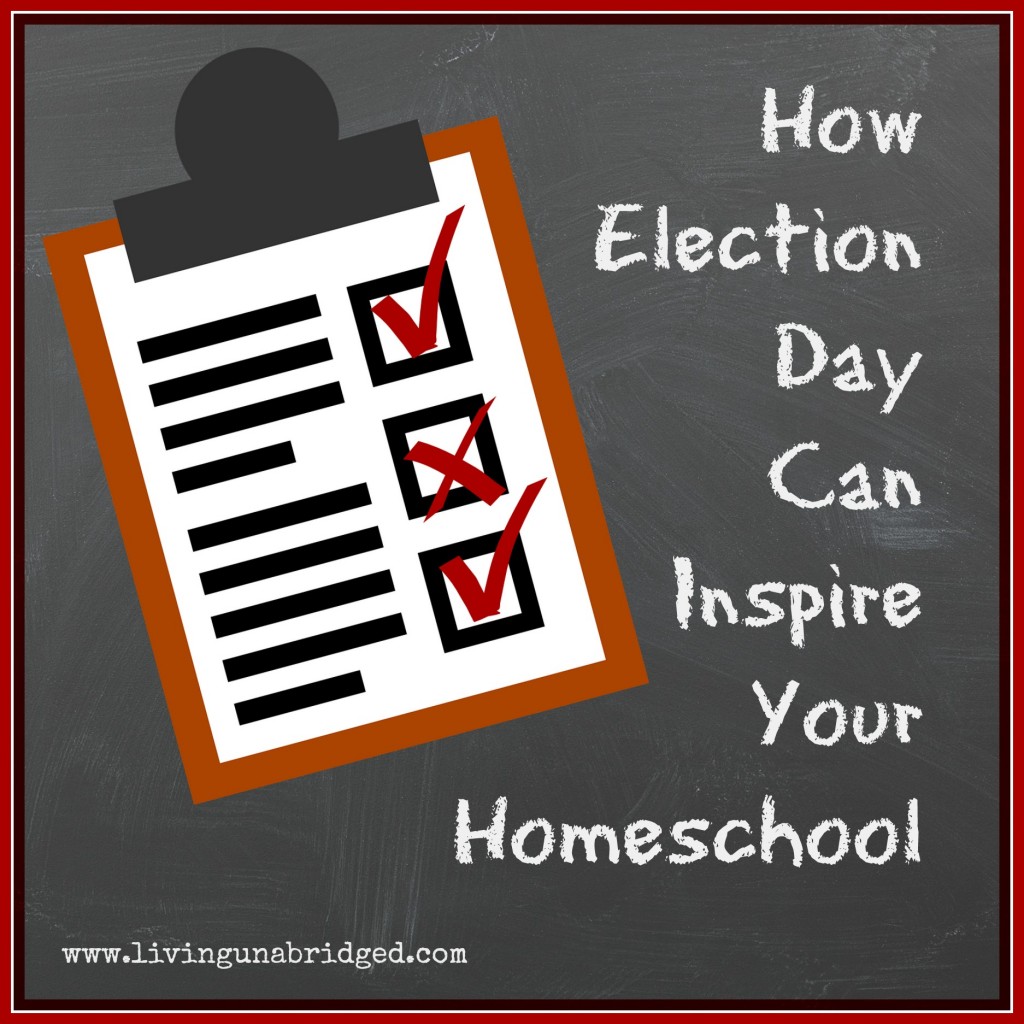 Election Day Offers a Learning Experience on a Regular Basis
In the United States there are national elections every two years (although Presidential elections are every four and senators run every six). Many states have off year elections too, for state or local offices, so basically every November is a chance to have a quick unit study or at least a good history discussion.
Here are a few things you could try on Election Day:
Take your children with you when you vote. Yes, it's a pain, sometimes. You may need to tell the poll workers the kids are on a field trip (depending on how curious your poll workers are and whether the local schools are out or not). But it's important for our kids to see us exercising one of our most important responsibilities as citizens. If they see that voting is important to us, it will probably be important to them when they're grown. (Confession time: we don't always take ALL our kids with us. Sometimes you have to choose which child needs the "field trip" and which one, ahem, needs a nap.)
Read some good books about presidents. Most books specifically about election day that are written for kids are boring and dry and would never qualify as "Living Book" so we usually skip those. But there are some great presidential biographies. Or you could read some sections from The Book of Virtues (or one of the editions for kids).
Read a fun book like Duck for PresidentYes, it's ridiculous. But kids tend to love ridiculous.
Use the days before the election to talk about what your family believes or why you're planning to vote the way you are. We have the policy of trying not to be disrespectful of our leaders, even when we strongly disagree with them. When we disagree, we say why. We present evidence. We are not trying to raise children who don't think. Critical THINKING skills are a main goal in our homeschool. When a child asks a question based on a campaign ad they heard on the radio, that's prime discussion time. (We also have family members who have stronger political views than we do on certain subjects or politicians. When our children ask questions about those differences, we try to steer them back to issues and reason, not personal attacks. Ad hominem is not the debate skill I want my children to depend on as they grow. It's a logical fallacy.)
You could use some of these free printables: Election Day Theme Unit.
Having a mock ballot (there's one available at the above link) is something that many public schools do and there's no reason why a homeschool kid has to miss out on that. You might try to get your homeschool support group or co-op to do something similar.
Here's another free printable: Election Day Vocabulary
You could do any favorite patriotic themed craft (Popsicle stick flag? Prints done with star cookie cutters? Pinterest is definitely your best friend if you want to do a thematic craft or meal.)
Do something fun as a family. You want your child to have happy memories of election day, right? Even if an election doesn't go the way you'd hoped (and prayed) it would, this is a chance to show your children your true character. We usually watch a movie instead of the returns. A movie and popcorn is generally a better memory than mom and dad despairing (or, I suppose, exulting) over returns.

Free 2016 USA Presidential Election Notebooking Pages from NotebookingPages.com.
How does your family use Election Day as a teachable moment?
My Patriotic Board on Pinterest May Have Some Suitable Ideas:


More Election Day Resources: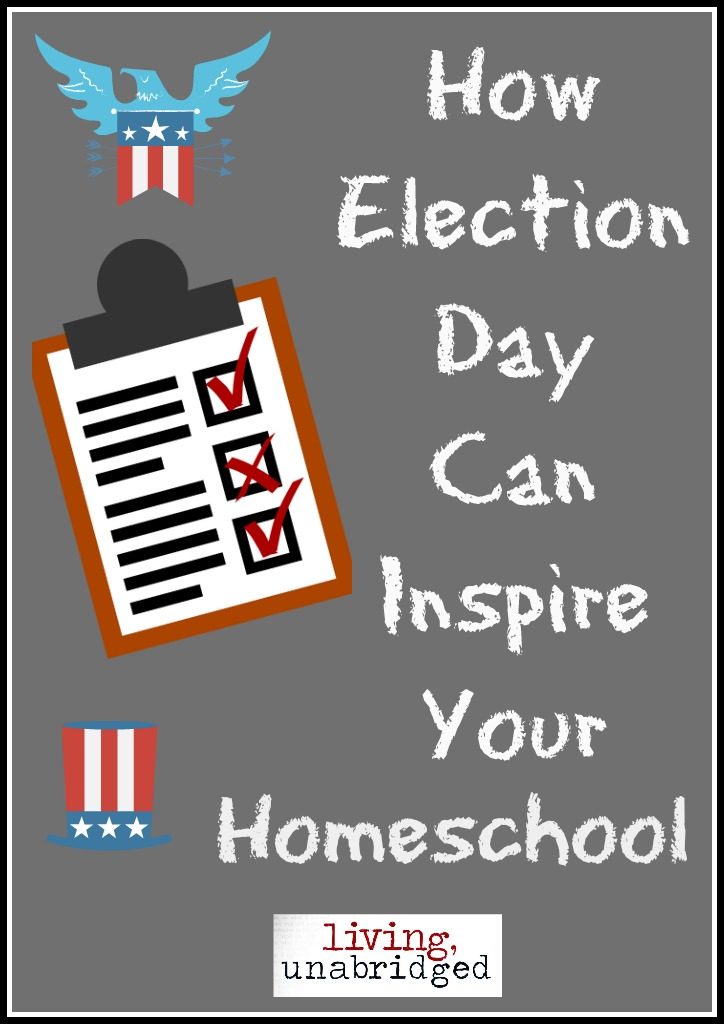 Posts may contain affiliate links. See my disclosure policy if you have questions about this. If no images appear on this post, you may need to disable an ad blocker on your browser. If you enjoyed this post, please consider sharing it on your favorite social media sites.