This may sound unusual, but I haven't actually read any of Shauna Niequist's other books. I've seen bloggers and book reviewers I know and respect recommend her work, but I just hadn't gotten around to reading any of it yet.
So, when the chance came along to review her new devotional, I decided to go ahead and make the leap.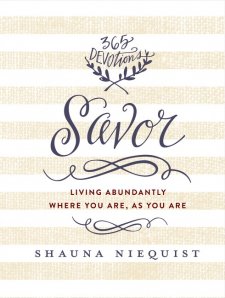 Reviewing a Devotional
Here's the tricky part: reviewing a devotional isn't like reviewing a book that you read straight through.
Savor has 365 short (one page each) devotions. Each devotion (which is usually a story or insight from Niequist's life) has a featured scripture and then questions which would serve as a journaling prompt for the person reading her way through the devotional.
Plus Recipes
Did I mention the recipes? There are also 21 recipes sprinkled throughout the book.
There's an index for all the recipes at the beginning of the book, so you don't have to worry about not being able to find that mouth-watering summer salad recipe again. (Full disclosure: I haven't actually tried any of the recipes yet. But the summer salad sounded yummy.)
Savor is a Beautiful Book
This is a gorgeous hardcover book, with a ribbon bookmark (so helpful in case you miss a day or two) and a cloth cover. They really did a great job of designing a book to be savored, even though this one doesn't have pictures.
It would make a great gift for a female friend in your life who could use encouragement.
The Content of Savor
As for the content, well, I haven't read the entire thing. I found the devotions themselves to vary. Some I loved and some I could have skipped, honestly, but that's to be expected in a book that contains 365 of anything.
If you're tired of rushing through life, or if you only have a few minutes of reading time in the morning or evening, maybe it's time to sit down with a book that encourages you to savor this life we've been given. The devotions are short, but poignant. And you may find yourself looking at your day a little differently.


This is one I plan to keep in my book stack for the next year or so, and I'll be savoring each entry as I come to it.




I received this book free from the publisher through the BookLook Bloggers book review bloggers program for review purposes. See my Disclosure page if you have questions about this.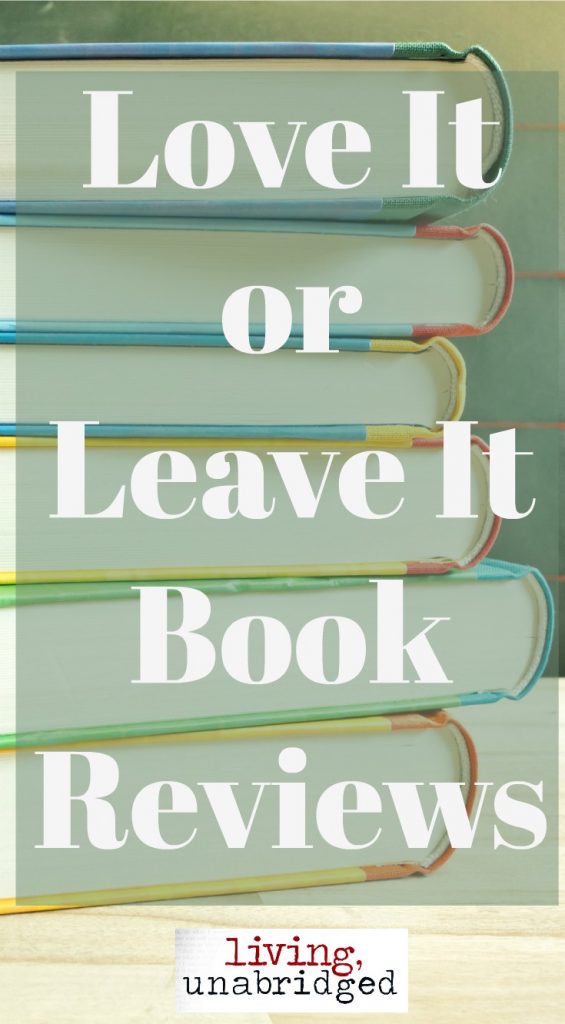 Posts may contain affiliate links. See my disclosure policy if you have questions about this. If no images appear on this post, you may need to disable an ad blocker on your browser. If you enjoyed this post, please consider sharing it on your favorite social media sites.