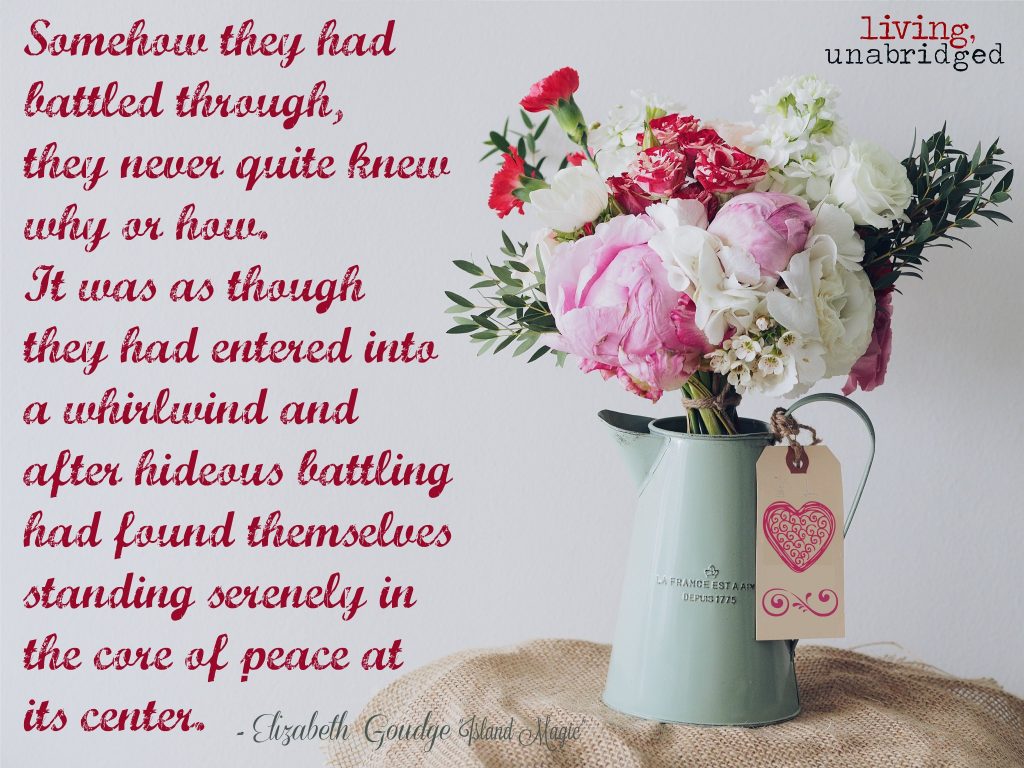 This quote is from Elizabeth Goudge's Island Magic. I loved the first part of this novel, although I felt like the plot got away from the author in the middle and end sections. (Which is not unusual in a first novel and I do not mean it as a terrible criticism. I just didn't love the middle and end as much as the first part resonated with me.)
Rachell and Andre du Frocq may be fictional characters but their marriage is Real. Goudge manages to depict two characters who love each other fully, misunderstand each other frequently, and battle through the highs and lows of life (including five children!) together. The setting is long ago, but the Story is not.
(Why this bonus quotation? Today is our 17th wedding anniversary!)
Looking for a more practical list of books about love, relationships, and marriage? Try this one: Love, Marriage, & Family Reading List.
Posts may contain affiliate links. See my disclosure policy if you have questions about this. If no images appear on this post, you may need to disable an ad blocker on your browser. If you enjoyed this post, please consider sharing it on your favorite social media sites.