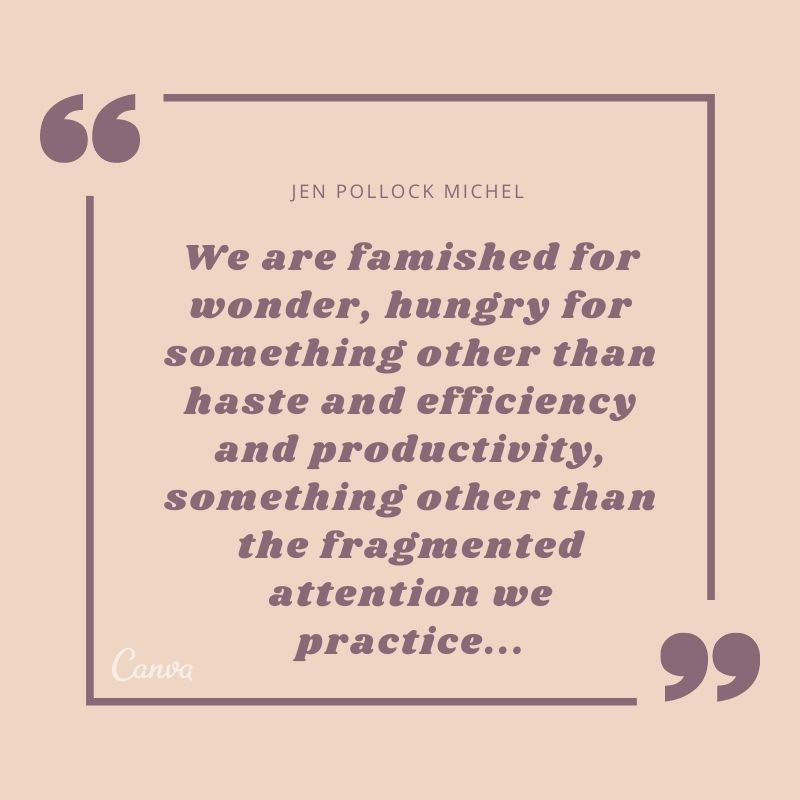 from Jen Pollock Michel's Surprised by Paradox. (Which I highly recommend to you.)
Currently Reading
Fiction:
Just finished The Operator by Gretchen Berg and didn't love it despite its Wooster, Ohio setting and intriguing premise. Haven't started another novel yet. (And haven't been to the library lately, thanks to winter weather.)

Nonfiction:
Good Apple by Elizabeth Passarella (memoir).

Bible:
Just finishing up Genesis in the American Standard Version. This version somehow manages to feel as ancient but not as poetic as the KJV, which surprises me.

Devotional:
New Morning Mercies by Paul David Tripp. So far, so good on keeping up with this every day. (They are short daily readings so it's not difficult.)

Theology:
Reading While Black by Esau McCaulley. I moved this title to this category after I finished my last theology book.

Practical:
Atomic Habits by James Clear.

Classic:
I've finely made a bit of progress in Ivanhoe. And by progress I mean I've advanced to Chapter VII.

Read Aloud:
I'm reading The Door in the Wall by Marguerite de Angeli to the 10 year old. (She's liking it; I've already read it once before, to her older sisters. I like it too.) Not pictured: our huge stack of snow related picture books that I've been reading aloud to the boys every day. It's all snow, all the time up in here. (And outside, too.)

Audiobook:
The Inimitable Jeeves by P.G. Wodehouse. Want to laugh out loud? Get your hands on a copy of this recording.
Philip had some days off from his teaching job and then the weather turned nasty and decided to stay that way, so we've had a lot of movie watching lately. It struck me that most of these are literary related too.
We've been watching:
1. Hornblower, a series based on the C.S. Forester books. (Query: was Captain Pellew always so awesome, or am I just older and therefore more appreciative now? *fans self*) We're halfway through the series and everyone (even the boys) enjoys it.
2. Persuasion. Based on the book by Jane Austen. One of my teens had to read the book for a co-op class and we watched this after she finished. We've ordered the 2007 miniseries from the library to watch sometime for comparison's sake (but really, there's no comparison.)
3.The Scarlet Pimpernel. Listen now: if Leslie Howard had been allowed to channel this energy in Gone with the Wind Scarlet and everyone else would have said, "Rhett who?" Also, we were only inspired to watch this because an episode of Hornblower reminded us of it but I truly love this movie and can't imagine how I'd forgotten about it.
Also, I recently discovered some YouTube channels discussing literature and book / movie adaptations and…well, I've spent a lot of time recently down those rabbit trails as well. This from the person who scoffed at her daughters for having favorite you-tubers. (I mean, it sounds dumb, right?)
Got a book, literary movie adaptation, or books based YouTube channel to recommend? I'd love to hear about it.

Posts may contain affiliate links. See my disclosure policy if you have questions about this. If no images appear on this post, you may need to disable an ad blocker on your browser. If you enjoyed this post, please consider sharing it on your favorite social media sites.