An encouraging comment on the Living Unabridged Facebook page reassured me that these posts are still being read. Old style blogging may be dead, but a blogger can obviously still live on a good comment for a solid week!
Quite a diverse list of links this week so let's get to them.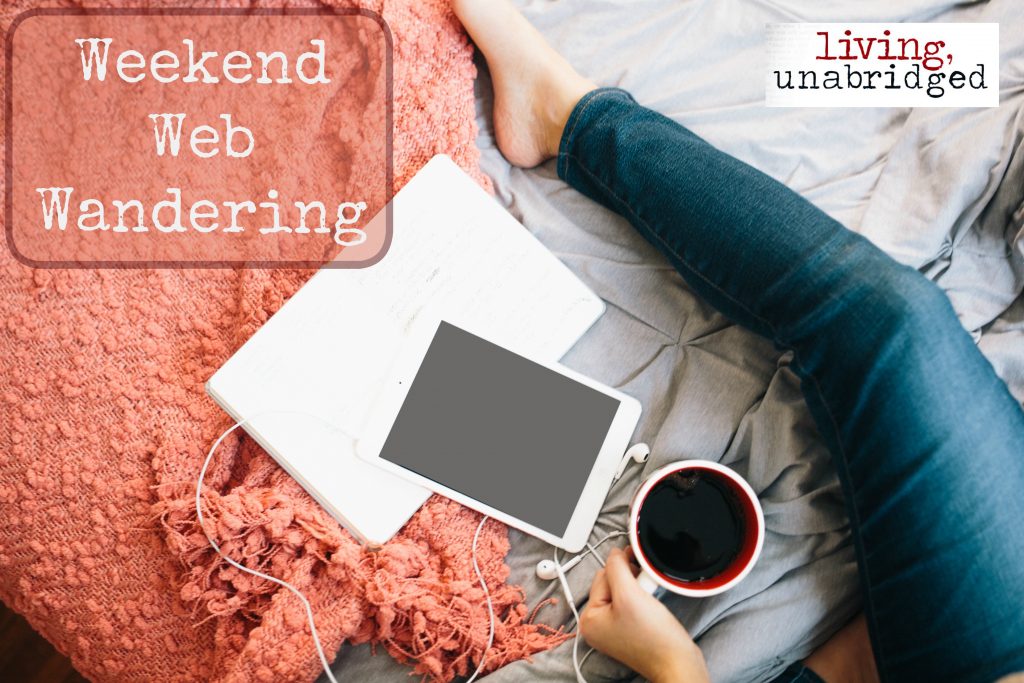 From Living Unabridged
Recently: Our Children Are Stressed
One year ago: The Trouble with Mansfield Park
Two years ago: Reading About Race and Slavery in 2017
Three years ago: Absorbed in a Book (A words on Wednesday post – I miss those!)
Four years ago: What Marie Kondo and L.M. Montgomery Taught Me About Homemaking (timely to revist this since I've been reading the Anne books to my girls for the past few months)
Thanks to everyone who reads these links roundups and especially to those of you who continue to share your favorite Living Unabridged posts from the past!

Posts may contain affiliate links. See my disclosure policy if you have questions about this. If no images appear on this post, you may need to disable an ad blocker on your browser. If you enjoyed this post, please consider sharing it on your favorite social media sites.